Granny
November 24, 2011
My Granny died in 2007 of lung disease, and I've always felt as if I should have spent more time with her.
When I was five my family and I went down to southern Texas to visit Granny. I remember being so excited. I had heard so much about her.
It was the first time I remember meeting her, and the last time I would spend time with her. I remember her hugging me, engulfing me in the smell of strong perfume and tobacco. She was a very classy lady, always holding her head high, as if to grow a few more inches. Granny was only five feet tall and was very proper, always saying, "Don't slouch. It's unlady-like."
One day during my visit Granny asked me to go into town with her. She drove a vivid, yellow SUV and sat on a cushion so that she could see over the wheel. Her driving was not like that of a normal elderly woman. She drove in jerky movements, pulling me this way and that. Although a little terrifying, it was fun having her point out all of her favorite shops. Granny loved shopping.
One of my fondest memories of that trip was cooking with Granny. When she taught me how to make eggs, she always had her hands steady on mine, making sure I didn't burn myself on the hot pan. Back then I thought I had done it all by myself.
I remember how Granny loved my hair. One day, while she was French braiding it in her walk-in closet in front of the mirror, I asked why she had so many shoes and bags. She looked at me and laughed, "Honey Pie, a well- dressed woman can never have too many shoes or hand bags!"
After my one, week-long visit with Granny, I remember wanting to be just like her, with her strong will, her love, her kindness. I still want to be like her. And I know, although Granny is gone, that she is guiding me, and watching me, helping me become a strong woman like her.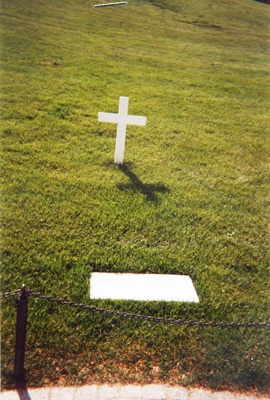 © Whitney T., Glenpool, OK