Dr. Jekyll and Mr. Hyde
November 5, 2011
In public view your sweet and kind, gentle as a summers breeze. No wrongdoing could ever be caused by your perfect standard and charm. For this I loved you ever so much.

You made my heart beat like ten thousand drums, my body and soul ached for you, wanting you more and more with each encounter, and I truly love you with all my heart.

The bruises and scars, the pain and sorrow, this is how you show your love for me? The marks of your anger show on my body, the tears I've cried compliment them. What happened to the boy I love.

I never meant to hurt you, I love you, It will never happen again. All clever lies you've told me over the year, which I foolishly choose to believe. My memories of you very so much its hard to recall which are good and bad.

The anger has passed, you shower me with apologizes and I forgive you. Life goes on again as normal, you and I being together. I feel happy again, as do you. Yet hidden inside of me the fear still lingers, wondering if next time will be the final time I see your anger alive. These scars will remain forever more.

I love you, I fear you, I hate you, I am sorry. Face down in the dirt I think of these simple words over and over, your relentless, I am defenseless. Please let me go, I am sorry I angered you, I love you. I see red fading to black, a story comes to mind, you remind me of the pair Dr. Jekyll and Mr. Hyde.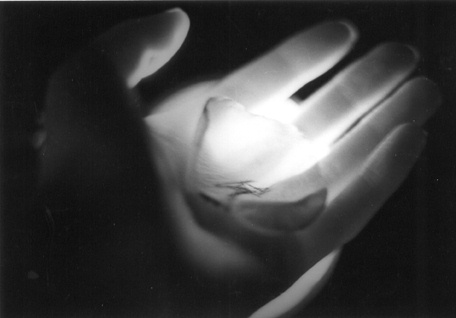 © Feichen Z., McLean, VA