Science... and Happiness?
November 13, 2011
I have endured weekends of cramming for final exams. I have made it through the nervousness of an important piano competition. I have lost those who I care dearly about. I have laughed and I have cried. Yet, through all of this I have faced a challenge more complex and enduring than test scores, fitting in, relationships or personal loss: finding a happiness that will last past the ending of a good book, the last bite of a savory dessert, the reception of a meaningful compliment or a goodnight kiss. This struggle was at the back of my mind that summer afternoon I picked up my bags for a three-week science adventure. Little did I know that the lasting effects of my three weeks at Governor's School in the Sciences would be not the academic aspect of the program, but the social.

I was staggered by the amount of free time afforded to this group of eighty-five scholars. I my mind, this could only mean one of two things: that there was a lot of homework, or that the program director entrusted these academically-based persons to actually be social. As it turns out, there was a mixture of the two. In between being hopelessly confused about how to go about proving the impossibility of the construction of a seven-gon using only a ruler and compass and discussions on Raman Spectroscopy, my science-loving counterparts and I found time to play card games, explore downtown Madison, and enjoy a variety of different foods together. I gradually learned throughout the three weeks not only the meaning of transition states in chemical reactions and how they can be affected by thio (or sulfur) substitutions and the derivation of the famous Einsteinian equation: e = mc2, but I was also enlightened as to the caliber of the group I was with. Not only were the scholars I was surrounded by the "best and brightest that New Jersey has to offer," as our teachers liked to remind us, but they were also some of the most morally upright, life-loving, uplifting and genuine people I have ever met in my life.

As I now reflect back on my summer experience, I am once again motivated by the incredible people I spent those three weeks with. I am reminded of Dylan, who would go to extreme lengths to carry the plate of every possible scholar he could to the conveyor belt, and of my roommates, who managed to make my seventeenth birthday one of the best yet, despite having to spend that day in a school-like setting. I am also continually awed by the enthusiasm that each scholar held for life; while these people were of the Ivy League caliber, they were also of the best friend quality, continually unselfishly uplifting others. More than anything, these scholars gave me the key to life-long happiness: confidence to be myself and humility to know when I need to change. And, for that I will be eternally grateful.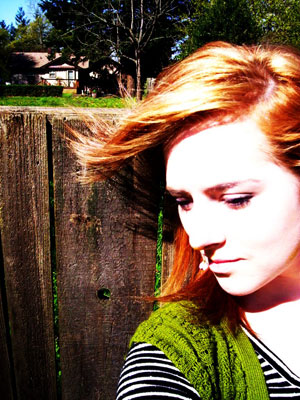 © Anna K., Portland, OR