A Fat Wallet
November 11, 2011
It's my first day on the job, and I don't know anyone. Nervous and ambitious to finally be able to work on dirty, greasy car, I step into that big gray metal building. I think to myself, 'I just stepped into the beginning of my future.' A sea of new faces surrounds me to see " the new guy."
It is the end of a long year, and kids laugh and yell for the last time they have to see those bright yellow buses. But for me it was just the beginning of seeing those dreaded yellow buses. With a list full of problems and a terribly short time line to get it all done, I quickly get to work. As the newest employee, I, of course, get the worst of all the jobs: cleaning the thick brown goo, tar, and gunk from the underside of the bus. Ambitious to get it over with, I jump on my dirty red creeper and crawl under the dark dirty under side of the bus. I start at the motor and work my way back. The nasty dirt-tasting goo falls in my face, and I get soaked from head to toe with the stomach-wrenching filth. I get to the huge exhaust pipe, and finally I'm done! It's so clean it could be eaten on. When I get out from under the bus, Greg orders, "Go back over it again." Under I go once again to a dark, dirty place; I want to be as far away as possible from this spot.

After I'm finished with the bus, my boss has another talk for me. "Josh, do the brakes on this car," says Greg. With a terrified look on my face like I just saw a ghost, I think to myself, 'I have never done brakes before,' but he didn't know that. Scared of screwing up and looking bad, I jump right on the job without hesitating. Fifteen minutes later, I'm back to sweeping the floor. Greg looks at me like he wants to kill me and says with anger, "I told you to do the brakes." I reply with the biggest smirk on my face "They're done." Shocked and happy, he says, "Good job," and I get back to work. I smile and continue to sweep the floors. I set the bar for myself now; I am competing to be better than what I was before and better than the other workers before me. I prove that I am capable.

I come home tired and filthy but with a fat wallet and a full tank of gas. I think to myself, 'This is the life.' I don't have to worry about big bills, and I have all this money to myself to spend on what I want. It feels even better knowing that I worked for this money.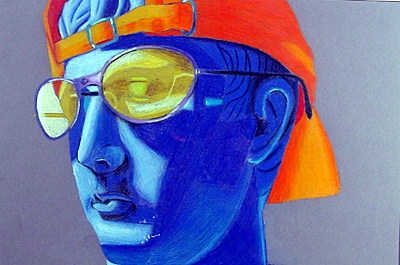 © Elizabeth C., Spartanburg, SC