Driving: My Biggest Frear
November 11, 2011
My five –year-old voice begged, "Daddy, can I drive up the driveway?"

"Sure." I climb up on his lap and feel the leather in the palms of my tiny hands and look up the giant grassy hill to our house. He inches forward as I steer, and his hand comes around me to help. If only it would be this easy now to drive. Being sixteen, almost seventeen, I should be on the road with my friends, not terrified of even sitting in the driver's seat.

It never really hit me until I was twelve how scary it was to drive with all the distractions, hazards, and other drivers who make poor decisions. Since my stepfather is the only paramedic on the local fire department, he sees many of the local accidents and tells me about them. A few years ago, a girl from my school was in a very serious car accident, and I heard all the details of it. Usually, the stories did not affect me, but actually knowing the person just made it so terrifying to me. I thought to myself, 'I'm going to be the next bad accident in Ayersville. I can feel it.'

I've had my permit since February 2011, and it's now November 2011. I've driven twice. Most kids who get their permits are ready to drive the minute they get out of the DMV. That's how I was until I actually took the wheel. While my mom and I were in the parking lot of my high school, she told me to drive around the parking lot just to get the feeling of the car. I took a deep breath and hit the gas. Hard. 'Oh my God, I can't do this.' Before even going a few feet, I slammed the brakes. I freaked out, crying and breathing hard, almost to the point of hyperventilating. My mom reasoned with me: "Alyssa, just drive to the bus garage. You'll be fine." I cried harder; my hands never left the wheel, and my foot never left the brake. I ended up getting out of the car before going anywhere again.

Months passed, and I thought, 'Hey, maybe I should start trying to drive.' Everyone was trying to reason with me, trying to get to drive, saying that I'll be able to get a job, go to late night football games more often, and see my boyfriend on school nights. I really wanted those incentives; but I realized I could not do them without driving. I finally gave it another try. Again, it was my mom and I, but instead of being in the parking lot, we were on a road. I took the wheel, pushed the gas, not so hard this time, and took off. I was actually doing pretty well, going the speed limit and everything. Then we arrived at our driveway. I started to turn, and something came over me: 'Stop. You can't do this. You will hit something. Alyssa, stop. Get out of the car.' I had a panic attack again, crying very hard and not breathing. My mom praised me; hopefully, trying to get me to keep going, but I couldn't do it. I kept trying, though. I drove a little bit, then slammed on the brakes, drove a little bit, then slammed on the brakes. Finally, I drove to the house, and I ran out of the car and stayed in my room the rest of the night, feeling horrible about myself.

I really do want to drive; I do, but it seems like all these car accidents with new drivers just scares me to death. I feel like I'm letting my family, my friends, and myself down by not driving because I can't go see them or hang out with them. I have had arguments with my mom about not driving and how I need to because I'm not going to have someone to drive me around the rest of my life. I'm a junior in high school, and I still ride the bus. I feel pathetic and like a loser. All I want to do is grow up and move on with my life and not feel like a little kid, depending on my parents to take me places.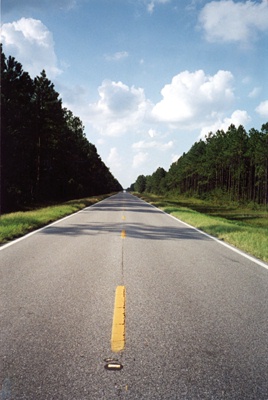 © Amanda M., Coventry, RI