Not Selfish, I Prefer Ambitious.
October 31, 2011
"My purpose is to entertain myself first and other people secondly."
-John D MacDonald

There are people in our world who roam the earth pleasing others. They work for others approval. Most believe this will get them to the top; the rest do not truly want to be on top. This is not living. In my few years of life, I know that you can live but not be alive. When you work to please others, you are not alive. You are sharing a life with another, taking up space in their window of success.

My greatest fear is letting any other person dictate what my future is to become. Whenever I make a decision, large or small, I think, "Am I doing this for my own happiness or to impress another?" If the answer is not the first choice, I change that. It is not worth wasting your life on others. Everything you do should be because you care about it.

Just as well, we all come upon things that we don't necessarily want to do, but we must. I find that if I am not devoted to or at least slightly interested in what I am doing I will not perform as well. If I enjoy what I am doing with my time, it will show in my work, therefore, in the long run, making someone else content. I see it all of the time in school. In social studies, I get a high grades because I am interested in the material that we are studying. I want to know more and to work with the knowledge. In math, however, I don't always score as high just because it is not a subject I find captivating. Interest is one of the most effective forms of motivation. It all works out as long as you work for your happiness and see that it results in giving somebody else a hand.

Our lives are constantly changing and moving. We are never going to stop evolving, unless you choose not to. When doing anything, one must be progressing and producing effective affects. If you sit back and let someone override what you think should happen, you are stopping the evolution and becoming counterproductive. I believe that if all humans started to actually say what they feel, life would be a lot simpler. That simple act could change so much because every single person has something important to say. My wish is that others and myself would do ourselves a favor and stop holding back what we want to say and who we are.

Undoubtedly, you see a lot of people who don't know when to listen to themselves in middle school. Somewhere, somehow, it started to become cool to pay for a shirt that is essentially free advertising for a company. Along the path of childhood, you stray into the jungle of being a teen where it suddenly is a bad thing to be intelligent. The natives in that jungle discard grammar and call girls "man!" and connect sentences with the word "like". They respect clique lines that define to whom you can talk to and from whom you should stay away. This is all because of peer pressure or trends or just the need to fit in. In middle school, so many people spend precious time worrying about sticking out or not fading back. They become so dependent on others' acceptance. I could make a guess that kids that work so hard to fit in now, never stand out in adulthood.

Then you finally reach that time in your life where doing something for yourself is going to please someone. For example, a job interview. When you want a certain position, you need to show what you can do and give yourself the leg up. If you can't show that you can make your own decisions and stick out, you will not get what you want. In this case, you being yourself can help another. They get their post filled, and you get the job that you want. You can become the boss, not the secretary.

As it was displayed, my opinion is very strong when it comes to knowing when to do something for you versus doing something for the sake of another. When you take time for you, it can enable you to do better while assisting others. Life is very short. You have to know your own mind and needs to help others effectively. No matter who is it or where you are, be your own person. Stick to your rights of an opinion and thoughts because those are two things nobody can take from you.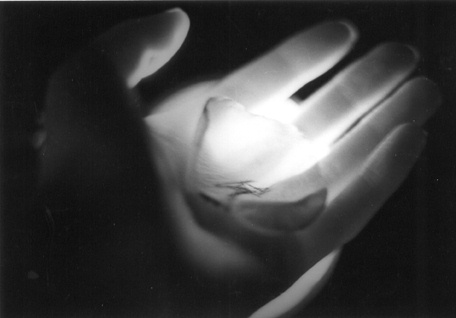 © Feichen Z., McLean, VA