My Best friend moving to Panama City Florida "GABBY"
October 28, 2011
Gabby and I have been thrown a lot together. She is like my sister I never had my twin that does everything I do. I'm going to miss her when she move's. She is all I have. She is the only person who understands everything. Who has been threw everything with me. We might have are up's and are down's but no matter what she'll always be my best friend. We always make up by the end of the day when we always fight. Because I know she is a true friend. She might talk crap about me.
I know when friends fight they fight. They might say things they are not meaning to say. But there is these thing calls forgives and forget and I forgive and forget about it all. Cause I don't want to mess things up between me and my best friend. It's going to suck when she moves far away from me. Me and gabby used to hate each other forever ago. Over the years of us ridding the bus and having a good time we grew closer than we ever had. Gabby is the type of person who brightens my day no matter what.
I'm really going to cry when she does move. I can say we have a lot of memories together. From sleeping outside in a tent in 20 degree weather in the pouring rain. to walking or sneaking out my house to see who we want to see. Things will never be the same when she lives. I think I will be down in the blue. Losing my best friend is more like losing my cell phone. I just can't wait to turn 18 so I can move to Panama City with her.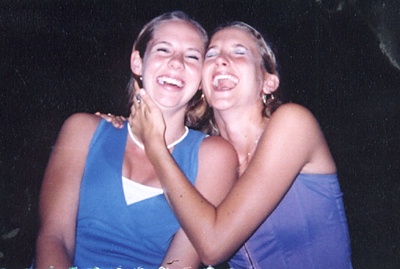 © Elena F., Platte, City, MO