Perform Like Nobody Is Watching
October 13, 2011
Almost everyone in this world has a dream that they wish to live out,

whether it's becoming a founder of a world famous company or becoming

the next top NFL player. No matter what you like to do, always try your

hardest, even if there are tough times on the road to success.




The journey to my dream, becoming a famous singer and actor, started

when I took vocal lessons at only six years old. My vocalists, who told me I

was very advanced for my age, suggested that my lessons should go on for

many years, and so they did. At first, I sang in small church and restaurant

performances to raise money for Haiti. The public could not attend those

performances, which bored me at my age. At almost eight years old and

being more experienced, I went to New York City for three days with my

mom to sing for Talent America in a hotel ballroom. On the last day, after I

had performed, the awards were handed out. I was awarded most

photogenic male, most Broadway-bound male and first place for my child

solo division. My overwhelming happiness made me tear. Wow. I thought

that only happened in movies, I thought.





Movies! Maybe I can be in a movie! Coincidentally, my mom singed me

up with a talent manager in the ballroom. Soon after, at nine years old, I

was in New York auditioning for Broadway plays including Les Miserables,

commercials, modeling companies, and movies, but I never made it into

one. For a year I gave up theater arts completely and never thinking I could

fulfill my life's dream, until I got a call from my casting manager about and

audition back in the city. The call was for the North American tour of

Gypsy.


The audition ran smoothly, and a couple of weeks later the director called

to tell me I got part! Anxiously, I waited months for the start of the tour.

The four month tour of Gypsy was like going on a magical journey through

an unknown land and was the first critical step in becoming a world known

singer and actor. Traveling through the twenty-nine states showed me how

other people lived their daily lives, which totally changed the way I thought.




Just imagine if I wouldn't have auditioned for Gypsy. I would be a totally

different person then who I am today, and I wouldn't have had such a great

experience. That is why I am asking everyone to perform like nobody is

watching, like I did when I was nervous on stage in front of thousands of

people every day. I want to see my classmates on television in the future

talking to the president, and my sport teammates on major league teams. It

would be cool to look at the tag on the clothes that I buy and see that my

next door neighbor designed them. The only way this will happen is if people

take my advice.





I love looking at my trophies proudly standing on their thrown; a shelf on

the wall in my room. Also, the news article in my memory box about "A

Local Boy Goes on a National Tour of Gypsy" inspires me to work hard, even

if it means practicing my singing in the shower! I hope others can have

experiences with such memories. However, these memories can only be

obtained by performing like nobody is watching. Make yourself feel like it's

only you in the stadium, or in the theater, or in the recording studio so your

journey is the highlight of your life. It is the journey, not the destination,

that makes memories come alive.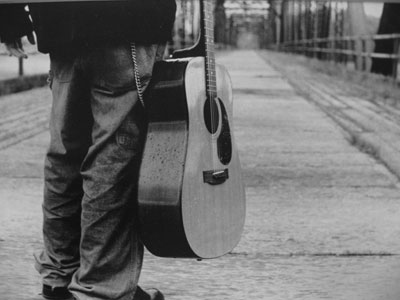 © Bailey M., Eagan, MN