My Personal Belief
October 13, 2011
My Personal Belief


A dream is an aspiration or a goal about something important to us. Dreams are the beginning of my future and I can achieve all of them if I just try. Parents will always say, "The sky is the limit" or "You could be President one day". All of these sayings are dreams meant to give us an idea of what we want out of life. Some people think that dreams are like shining stars that taunt us from so far away, but that is not what I believe. My belief is that our dreams are at our fingertips waiting to be accomplished.

One of my dreams, which I have already fulfilled, was to be accepted into the All-States music program. I knew that only the best of the best made it in so I was terrified of my audition. My previous audition had been a train wreck. I was so nervous that I could barely play. This time, however, I would make sure that things were different. I slaved over my audition piece, Minuet by Georges Bizet, to make it perfect. I put hours of hard work into that two page nightmare. As I walked into the audition room, my heart beat furiously and my fingers clenched, but my face was a mask of indifference. The woman who was judging me smiled as I shakily began to play. My time in the audition room was brief, but I felt proud of how I had played.

I didn't find out until weeks later that I had been accepted into the All-States program. When I looked at the list, I blinked a few times with my mouth open, while I was filled with this feeling of inexpressible joy and shock. I jumped up and down exclaiming, "I made it! I made it!" After a month of hard work my dream had become a reality. I eventually realized that this was only the start of my goal. My real aspiration had actually been performing on a professional stage and playing professional music with my entire family there to watch. I remember the bright, glowing, white spotlights being cast over me as I gazed into the audience and every face looked back as if to say, "You are important and this is your moment." After that, I realized I wanted to play music like this all the time. I could accomplish this by living up to Mr. Blanchette's standards for our school's Wind Ensemble. Mr. Blanchette expects everyone in the Wind Ensemble to play their very best and be able to handle playing complicated pieces of music.

I always imagined what it would be like to perform in the Wind Ensemble. My grandmother had come over to our house to listen to one of the concerts, which we had recorded. I remember listening to the beautiful piece the Wind Ensemble had played that year, The Polar Express, and I randomly looked over to my grandmother and noticed that she was crying. I asked her why she was crying and she said, "I'm crying because the music is so beautiful." From that moment on, I decided that my new dream would be to inspire that level of joy and our Wind Ensemble would help me to do just that. The only problem was that there were so many other flutists auditioning for the same spot. Since I had been accepted into All-States, I was feeling more confident in my music ability, but I was still worried. Most of the other flutists were older than I was and had more experience. I understood that the odds were against me, especially since only a few seniors were leaving that year. We were supposed to play a piece that impressed him so I chose the Sonata BMV by Bach. The music that flowed from my flute sounded like a songbird's bright, beautiful, perfect tune. I was amazed at myself and even more incredulous when I discovered my name on the list for Wind Ensemble. I learned never to doubt my dreams or myself ever again because with enough hard work I can do anything.

Johann Wolfgang von Goethe once said, "Dream no small dreams for they have no power to move the hearts of men." I believe that he was trying to say that you can dream as far as your imagination can take you. I have imagined and accomplished what I thought was impossible. Whatever I dream, I realize that I can make it a reality if I can just set my mind to it, because nothing is impossible or unreachable.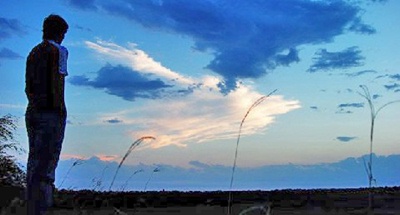 © Stefanie K., Katy, TX