The Mistake in my Past
October 11, 2011
My life has not always been full of happiness, love, and the burning passion to try and live my life to the fullest. I haven't always tried my best to succeed, or try hard in school. I knew I had a problem, but the biggest thing was admitting it. My world revolved around one thing, and that was where it all started.

In sixth grade I was unhappy of the person I was and how I looked on the outside. No matter what anyone told me, whether it be a youth leader, pastor, teacher, friend or parent, I didn't believe it. No matter what I was told I had seemingly convinced myself I was fat and ugly. I then started to skip meals, and try my best to stay as far away from food as possible. Nothing I did seemed to be working so then I started making myself throw up. One of the biggest mistakes in my life. For me I was becoming what I thought was happy, but later to learn it would start consuming my life.

I lost a lot of weight, and some of my friends started to notice. I became weaker, and way too skinny. When I looked in the mirror all I saw was fat, but there was none. I didn't end up telling anyone until ninth grade. The first person I told made me feel better so I told someone else. My friend convinced me to tell an adult at my youth group, so I did. She helped me through it and told me if I continued she would tell my parents because it was getting to the point where it was starting to really harm me. I eventually got scared enough that I stopped because to me the worst thing would have been for my parents to find out. To this day I regret it all and wish I had only seen the true beauty that others saw in me.
I am Gods creation and he created me the way I am and no matter what I think about myself, Gods opinion is the only one that matters. Eating disorders are a serious matter and should be taken care of as soon as possible.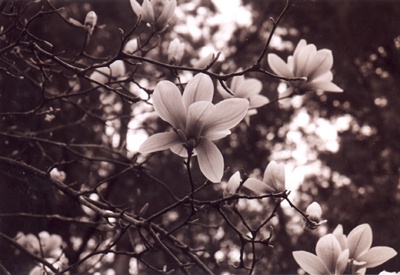 © Laurie T., Hopkinton, MA