Defining Me
October 11, 2011
I started to become distant from everything that made me who I was in my eighth grade year. I spent nights alone listening to a particular song set on repeat just to match my thoughts. School was a thing of the past. My grades were dropping at a quick rate every quarter. I had no reason to be anything more than what I had become. I hated the feeling of being lost and unappreciated, but there was no way to find myself. I had always read stories about how people fought their addictions or knew what to do to make sure they didn't lose themselves. I was young, reckless, and an orphan to my own heart. I had no one; I had pushed everyone away so they couldn't get hurt. I wish I knew then what I know now; I was only hurting myself. I never pictured myself having to wake up in an unknown hospital because of it. We never accept the fact that their falling into something they can't explain. My irrational decisions would have never happened if I knew how the outcome would affect me. Talking or writing about my feelings wasn't an option. I was literally a prisoner in my own mind and body. I lost myself so far down the rabbit hole; I didn't think that I could pull myself out.

I had finally reached the bottom of the hole. Failure was one of my biggest fears, but I couldn't accept that it was happening. It had taken everything from me. I could never get comfortable in a bed of failure like so many of my friends had back then. They thought it was fine to be the stereotype many people had made for us. I could never take judgment, taking so much of it had sent me into the final stage of defeat when I took those last eight pills, sending me right into the darkness of the unpredictable. I never predicted that things would have gotten as bad as they were. You never know how out of control you are until you're forced back into a harsh reality.
Failure is not an action or thing. It's a lot of jumbled emotions like regret, disappointment, and denial swirling inside of you and eating away at you until it tears you apart. Until you're nothing more than pieces of a past life. It's that moment when life has finally beaten you; whether you choose to accept it is a different story. That time in your life when you think you're not good enough to do anything. I believed this for my whole eighth grade year. Now that that time has passed, I'm no longer held back by the struggles of failure. I've grown to try harder and avoid going back to how I used to be. I'm more than a bottle of alcohol or any other drug that dried to take my life away; it's more than escaping the world of failure and torment. I have found myself; I am who I want to be because I choose to be better.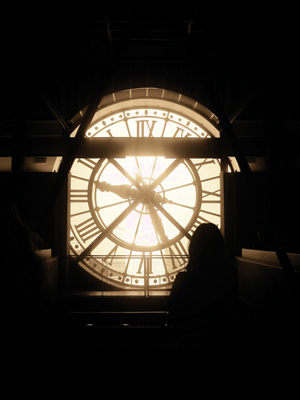 © Treza R., Kalispell, MT