Lighthouse
October 11, 2011
I remember not being able to stop looking up at the sky. Sixteen lights spinning in a circle - red and white stripes just visible from the midnight moon. The first time you held my hand. Not many times after that. My shoes where awkward through the sand so I just went bare foot. My toes went numb- but that just didn't matter because all I could do was look at the sky. The closer I got the more I forgot about the world - the problems we had. We climbed through fences and up hills. Once we reached the tall striped tower we put our backs up against the cold stone and lifted our heads. You hugged me from behind and warmed my toes. There was nothing to say but just noise to hear. The light house beans laid out above us - the sound of the sea around us. The stars shining through each strand of light made the world feel like it was spinning around us- standing in the center of the world with you.

We walked back to our bikes in silence and rode home in the dark leaving the memory of the lighthouse behind us.
Our sandy flat on the beach the sun behind our backs. Birds playing their music and you telling me were gonna be happy, I didn't agree but for the first time I wanted to believe. You took off my skirt, touched my skin and tasted my lips. A time I thought differently but the outcome was just as usual.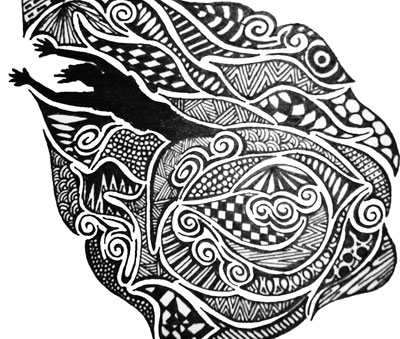 © Caroline B., Haworth, NJ