Innocence
October 10, 2011
Today is a new life, a new beginning. I see it in the clear open sky above, I see it in the sprouts of freshly growing trees, and I smell it in the crisp clean air.
The world is new.

My smile is easy and my tears are not at all. How could anyone or anything upset me today? I am a new creation. My old self died yesterday and my new self is the filter of everything in my new life.
I am new.

Joy, peace, and love are over flowing out of my heart. Why should I hide them from anyone? People may not deserve them, but when did I ever deserve this new life? I will let the hinges of my heart open. I will set free the joy I feel, the love I have, and the peace I experience. My very eyes will glow with inner happiness; my feet will tap to the music in my soul. My smile will widen and my tears will cease.
My purpose is new.

The shameful nights I had hoped to forget are scattered, drowned, burned, and destroyed. They are no more. My past regrets are no longer my identity. I am once again seeing through the eyes of a little girl.
Innocence.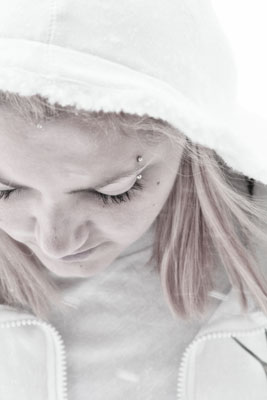 © Jessica F., Bradford, MA