Bullying Catastrophe
October 2, 2011
When you think about school, the first thing that should pop into your head is learning. Not for me. I think about about friends, drama, smoking and, drugs. Is that really what our society has come to? That should not be my first thoughts but, unfortunately it is. Sometimes I don't want to think about school at all because, although school may sometimes be good, there's a lot of bad that comes along with it.

School for me, has never really been a safe environment and I rarely get that sense of belonging. I think back to all the things in the past years that's happened at school and then I think, what is wrong with everyone? People are so mean and so cruel to others that sometimes you question, whether or not they're really human. Not only that, but then you get into the smoking and drugs. Things like this build and, build and, build some more, until someone can't handle it anymore. I don't mean just giving up on school either. When I say this, I mean that they give up on life.

This year is not even over yet and already I've heard of 4 deaths. Three of which were suicides. They were all linked to problems that started with school and they were all very, very young and still attending highschool. This should not have happened and could've been prevented. However because it wasn't, many hearts were broken and funerals were attended. It's crazy that this happened at that young of an age and that people had to go through it. It's unfair and it doesn't seem real.

Today I attended one of those memorials. I wasn't friends with him but, I knew who he was and very many of my friends were close to him. I went there for emotional support for my friends and I didn't think it would as hard as it was for me. To see all of those people breaking down and crying their hearts out, for the death of a little boy was devastating. I was surrounded by my friends who've always been so strong but, here they were, crying for someone who passed away before they could really live their life. It just really hit hard and it never seemed real until that time. I thought about how young he was, all the people who were mourning, and how I used to attend school with him and saw him every single day. I myself broke down and cried.

You see advertisements on TV all the time about bullying and at school, they stress how important it is to deal with it. They may say this but at school, only half of the time is it really taken care of. I've been there. Last year I honestly did feel unsafe at school and I told principals, teachers, resource officers and, guidance counsellors. Nothing was done. This resulted in my grades dramatically dropping, and failing a class. This to could've been prevented but, they really don't take it as seriously as they say.

I learned to cope but some of these people, along with others around the world, cannot. Bullying is only ever dealt with when something severe happens. It's too late then. Suicides and other types of injurys could be stopped if people actually did take this stuff seriously. It's not a laughing matter and although it may not seem serious to you, to them it really may be affecting them. Peoples brains work differently than others so, if they tell you someone or something is bothering them, you should check it out just to be safe. It's as easy as helping. These deaths are getting out of control and need to stop. So, if you see or hear something out of the ordinary, please say something. It's not worth another death of a teenager or a child.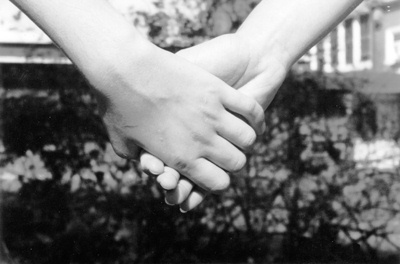 © Lauren G. Pompton Plains, NJ