The Greatest Gift
September 30, 2011
Growing up, I had never really had many friends. There was always one here or there, but they never stayed for long. I didn't know what was wrong with me or how to fix it. I always just assumed that there would be one person that would find me and stay with me; simply because they would see what everyone else couldn't.

I began to settle for friends that treated me terribly because I had no idea what else to do.

When I was a senior, I befriended a girl named Anna. She was very impatient, but it's something that I learned to get over. She eventually began to treat me like a burden rather than a friend. To me, it was either deal with being treated like a doormat or sit in my room and do nothing until I went away to college.

Josh was one of her best friends. He was very attractive and always had girls crawling all over him, yet he never dated any of them. I knew it was because he was waiting for someone he legitimately liked rather than just choosing a girl that he thought was hot.

I started helping Anna close at the small shop she and Josh worked at. He helped too, and in return, she helped him when he closed. I was only there because I had nothing better to do. Anna continued to treat me badly, and I had no clue how to handle it. By this point, I really enjoyed being around Josh; I felt that if I stood up to her, I would not only lose her, but Josh too.

When I helped Josh close, he always said thank you to me. He always paid for me to get food. He was always just very, very kind to me. I told him that I appreciated it. No one had really ever treated me like that before, and it just meant so much. I started venting to him about Anna. He agreed with most of what I said.

"If you ever need to talk, I'm here for you, Heather." Was a signature line from him.

One day, Anna ditched us while Josh was closing to go hang out with the guy she liked. He drove me home after we finished, and on the way, he commenced a conversation about girls.

"Why do you think all these little girls like me so much?" He asked.

"Well," I began, "I just think that you're so nice to them, they think they have a chance. It doesn't help that you're pretty attractive." I giggled a little. I didn't have any feelings more than friendship for him, but I just thought the conversation choice was a little humorous.

"Well, I don't like girls… If you know what I mean." He said. He seemed nervous to tell me; he didn't look at me at all when he told me.

I just smiled. "Who else knows?"

"Anna and my mom. And you." He replied.

I had never felt so special or honored in my entire life. It amazed me that he trusted me so much, that I was one of three people in the world to know his biggest secret. And I told him that.

Josh and I are still the best of friends. I have no idea where I would be without him. He just has such a huge impact on my life, and I know it will always be that way. I'm going to college three hours away in a few months, but I know that I'll come back as often as I can to see him. I know we'll talk every day. I know that he'll always be there for me and he'll always care about me, no matter what. I can never thank him enough for giving me the greatest gift of all time – the best friendship I think I'll ever have.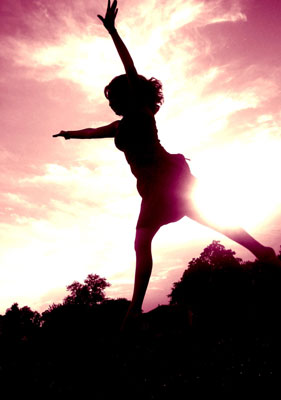 © Martha V., Morton Grove, IL