Fish in Flight
September 29, 2011
In the far-reaching seas, in the dark, depth-less waters, swim the most majestic of beasts. Curling through the sea, the whales move in a solemn dance. The salt surrounds them; the smell of the ocean is their perfume. The sound of the waves, a lullaby. So it is for the whales.
But now and again, a wondrous sight, the whales leave the water and fly in the air, revealing themselves to the world if only for a moment. Fueled by momentum, they leap from the waves for the whole world to see. The sun reveals their large bodies, glimmering with a thousand facets of light from the countless drops of water surrounding them. The sea sprays around them, upset by the breaking billows. Turning through the sky, the great fish perform acrobatics that gymnasts only dream of. For such large beasts, their grace astounds all. But gravity brings them down. The waters shroud them from view. The whales belong to waters and they will not surrender them.
Hiding once again, the whales disappear. We search for them in the otherworldly waves, but they only expose themselves when the time is right. But in those quick glimpses, those oh so rare moments, they burst forth from their liquid prison and grace us all with their glorious sight.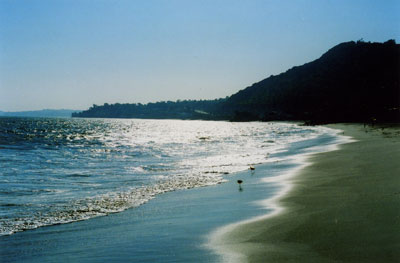 © Adam L., Washington, DC