The Day I Finally Learned
September 29, 2011
Back in the day when I was about 11 or 12, I can't remember, my little friends and I used to skateboard. We would feel invincible when we were out boarding. Wind gushing pas our ears, feeling as if we were going 100 mph down hills, such a rush. And the skate park, that was like Disney land to us because we it was so far away from our houses. But, one day I had to give it all up because I learned a very important lesson about myself. I learned that I really don't think things through thoroughly. And it was at this skate park that I learned it.

I loved skate boarding; it was my favorite hobby back then. My mother on the other hand, oh man did she never want me to go any near a skate board back then. She hated the idea of me gliding around on a piece of wood with wheels strapped to the bottom. Everyday I would take a cruise on my board down to Herman, that's a school park nearby my house, ma' would always give me a lecture about getting hurt and how dangerous skateboarding really is. But like most kids of that age it went in one in a right out the other. It didn't matter to me that it was dangerous, because I wouldn't ever get hurt in the first place, right? I would always tell 'Mom, relax I'm invincible remember?" Before she could comment I was out the door and a block down the street.

One day, my squad of men and I, convinced our friend's Dad to the fantastic Park school ground School playground, best decision of my life, but at the same the best, if that makes sense. So were all in the pimpmobile, that's what we called our friend's mini-van, ecstatic as ever, upbeat as littler 11 or 12 year-olds could ever possibly be, especially me since it was my first time to the wondrous skate park. When we finally got to our destination we shot out of that van faster than bullets from a gun. We all looked like an extremely happy Calvary of little kids that just drank 2 Red Bulls. Being my first time there, I never noticed how intimidating the ramps at this place were, so I held my own in the corner and watched my friends shred it up. They all had been there multiple times so they knew what the park was already like. When I finally got tired of watching them have all the fun, I decided to join in and try the starter ramp since it was the least scary. When you go down a ramp your supposed to lean into it and ride through but when I finally got to the top, mentally prepared and physically ready, I kicked my left foot forward and back to give myself some speed. Everything is all fine and dandy until I felt myself start to fall backward. I thought I was doing everything the way it was supposed to be done. Then I took a look at the video afterwards and I was standing straight up like a pencil and not bent forwards.

I broke my wrist pretty badly at the growth plate. After falling to my demise I was in complete shock to what had happened. To this day my friends remind me of the fall and laugh at me for breaking my wrist the first time ever at the skate park. If I ever need reassurance that I should think things through before I do something, I watch that video and make sure that I am positively sure. And I can proudly say that not a tear was shed that day.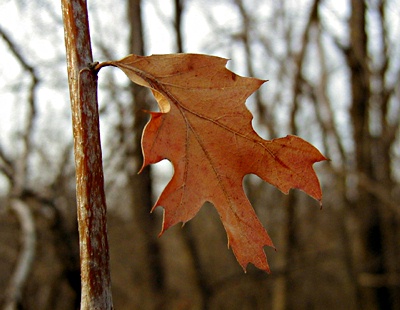 © Brad H., Lemont, IL