Choices
September 28, 2011
The year was 2009 when I began making choices that would affect my life, well in my case getting my butt whooped when I got home. Have you ever experienced a time like that? Did you stop and think? Or was it all about having fun? Yeah I know when we are out there having fun going home is the least of our worries.

Making good choices is something I say every teen has made as well as those which were bad. Bad choices are things that have some consequences. You pay for them one way or another.

Peer pressure was a huge impact on me. I knew how my friends would talk about me for not doing what they did. It went as far as them calling me names, real friends eh? So you know what I did? Well I did what most teenagers would do I went with the flow. I began mimicking a lifestyle like theirs.

I remember going to the parks and other recreational places and basically staying there all night, knowing what I was doing was wrong. Although I knew it wasn't right I wasn't going to be like Hey man, can you take me home it's getting late. I just kept my cool and had a good time while I could.

The time had come to go home, the park was dying out. The whole ride back home was nerve wrecking and I was worried to death. I could always count on someone being up when I got home. That was the downside of being out late and having to return home. I wondered who it would be. Will it be Nana or would it be Papa? With my luck it would be Nana.

Pulling into my house seemed like any other Saturday night. All the houses were dark and the shades were pulled. To my surprise so was mine like no one was home. I just knew that everyone had gone to bed. Getting ready to walk up the steps made me feel like I weighed a ton.

When I opened the door the house is still and peaceful. As the door closes on comes the light. With my luck there sits Nana in the chair. To myself I say "Why of the two Nana?" Papa would have been a lot more lineate. My plans when I got home were to go to straight to my room and go to bed.

Out of the blue I hear Nanas voice question me. "Where do you think your going?" I replied with a simple "I don't know" not knowing what to say because the damage had already been done. "What or who do you think you are coming home at this time?" Nana asked me. I sit there in dead silence. Nana stands and makes her way toward the kitchen. I knew what was coming next…..Mr. Paddle "six inches long and three inches thick."

I knew this was going to hurt. Nana a formal softball pitcher and tennis player meant I had no chance. Bam Bam cracks the paddle on my bosom as tears run down my face. "Now you get in that room and go to bed I don't want to hear peep!" Nana Demanded. "Yes mam." I replied and darted to my room. That night as I lay in bed I thought about how to avoid making these types of decisions. I had to fix it and fast.

The next morning as I awoke I knew what I had to do. The only way to fix this problem was to make better choices. This was a result in changing the types of people I hung out with. This was going to be hard to accomplish. I wasn't going to going to throw them away and forget about them.

There they stand posted up against the wall at school. I wasn't going to tell anyone what happened to me when I got home. "What's up man, you want to hang out tonight?" ask one of my peers. "I can't tonight." I replied and went on to class. I knew that they were talking about me behind my back because I couldn't go tonight. There wasn't a day that went by, that one of them wouldn't walk up to me and ask to go out that night. I would always make up an excuse to say that I couldn't go. I knew what would happen all over again if I did go. Eventually they got tired asking because I assume they knew what my response would be.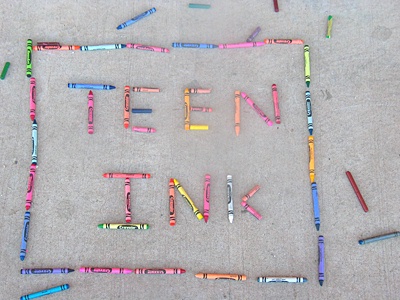 © Bianca N., Phoenix, AZ