My Perfect Neighborhood
September 29, 2011
My neighborhood is one of the most elegant, fun, and craziest places in all of Auburn. With the variety of personalities and ages that reside amongst me, there is never a dull moment in the Wilson residents. Taking a walk through my neighborhood should be considered another World Wonder.


As you explore outside my house and step into the perfectly cut dark green grass that my father has been dedicated to taking care of, the sight of my beautiful gold dog "Bella" will already be on her way to greet you. The first thing that will catch your eye will be the wall of trees that stand parallel to my house. Each tree being about 14 feet tall and full of bees and all kinds of noticeable insects that reside there. Alongside of them lay the most perfect selection of flowers, each one of them attracting different insects either doing good for them, or harming them. Having a fairly large yard, we have the opportunity to have a beautiful pool and deck set directly behind my home. Looking through the fenced in area, it is a guarantee that you would see my mother in her lounge chair, absorbing the suns rays. No matter how dark she is, her tan is never dark enough.


On the other side of the white fence reside our family's good friends the Robertson's. The two children, Conor and Taylor that live there are usual sights for everyone in the neighborhood. Two little kids always outside playing catch, fighting, or just running around. Usually you can find the two playing in the wooded area alongside their home. A great wall like area of trees alongside their house is where their swings, and play set are located. Seeing the two argue over who got to swing first, was a usual lapse of humor for anyone who was there to see. As you steadily continue to walk to Conor and Taylor's front yard, you would also see their beautiful "wolf like" dog named Sky. Being at the age that Sky is, the energy level he is at is at a bare minimum. But seeing people would always get him up and ready to walk alongside who ever are in "his" yard. It is always a great feeling, knowing that I live parallel to such good people. I consider The Robertson's part of our family, after living through all these crazy times in my life, and I am very grateful.


Living in Auburn New York for all of my seventeen years, and moving from house to house, I have gotten the chance to see all kinds of different households, personalities and "atmospheres". And it took me seventeen years to realize that I live in a great part of Auburn, a place where I actually feel safe and clean. A lot of people in the world will never have a chance to feel the way I feel, because of the poverty and families that they are surrounded by. Knowing that I am living like this, and taking things for granted is a negative trait that I have finally acknowledged and changed.


Being able to walk outside and see that my neighbors are environmentally friendly, and do actually enjoy taking care of their yards is something that means a lot to me. Knowing that there is always a fresh breeze passing through and always a smile walking by is the reason why I live in the perfect "model like" neighborhood.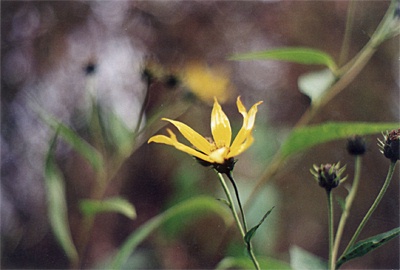 © Scott R., Casco, MI