Those Teenagers Today
September 22, 2011
When it rains, water falls to the ground. Its cold, it's wet and most people in the normal world try to avoid it at all costs. To me, this makes sense. However logical this may be, some people seem to think otherwise.

As a teenager, the public instantly perceive me as a danger. The look of fear in their eyes. How stereotypical to be stereotypical towards me. People instantly assume that me, as a teenager, I am made up of all the rebellious acts that any teenager has ever done in the history of the world, ever. That I am the leader of all teenagers and that I am solely responsible for these acts. This I can usually deal with, I plug in the ear phones, turn up the volume and get on with life.

One normal day I was caught in a freak outburst of rain (a common event where I live), I pulled a marvellous contraption that was attached to the back of my jumper and placed it on my head. This is called a Hood. Now I, like most teenagers, use it to brave the cold weather and protect myself from the gallons of water being propelled into my face. Although, on this day this did not apply to the rest of the world. Once the hood was placed over my head, to shield myself form the weather, the looks got worse.

As I grew increasingly agitated and angry due to the weather, I decided to pick up the pace. As I turned the corner I ran into a group of elderly women taking shelter under a tree. Seeing me with my hood in full use, one of them muttered "o those teenagers today" followed by a loud sigh. The group gave looks like daggers and I began to feel like a terrorist, on my own street.

Teenagers may shoplift, teenagers may be abusive and angry, they may be what the people in suits call a nuisance to society and they may break the law. However, not all teenagers do this. Some, like me, go to school, work hard and actually want to do more in life than steal from the local shop.

I am sure that some of you reading this agree with me, and some of you may be one of those teenagers who set the stereotype that the rest of the young world automatically fall into. I therefore plead that just because some woman with a funny face will laugh at you or an adult may give you dirty looks, be a teenager. A real teenager. Show the world that wearing a hood does not make you a dirty stealing "hoodie" of today's generation, and lets set a new stereotype.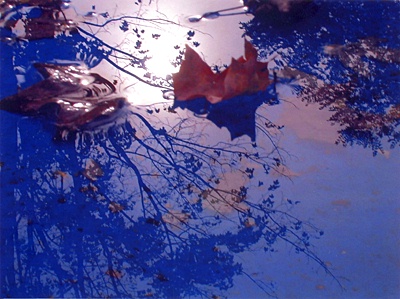 © Angela B., Holland Patent, NY