What Happened?
September 11, 2011
He changed. What happened?

We dated for exactly a year and one week. One week after our anniversary, he broke up with me. What happened?

We were the perfect couple, he and I. We never fought, and we never got sick of each other. We could spend almost every night of the week together and still want to see each other on weekends. He was my Sunny and I, his Ronalda. We would go on long hikes together and could talk for hours. He knew everything about me and tried anything and everything to make me happy.

I was his first girlfriend, and although he wasn't my first boyfriend, he was my first true love. He was the only person that could make my heart beat faster and slower at the same time. He gave me butterflies whenever I saw him and when he kissed me, I felt like I could fly. He made me laugh, he made me smile, he made me happy.

Until something started to change, he started to change. I started to become second to his friends. I was no longer the first thing on his mind in the morning and the last thought before he went to bed. He stopped asking me to hang out, instead making me ask him and constantly be rejected. I started to look desperate and needy, asking every day to hang out with him. It got to the point where I was afraid to ask, afraid of what he might say.

Weekends were off limits for me, a sleepover was out of the question and if I even tried, it started a fight. He would get so mad at me you'd think I was putting him in pain with even the thought of giving up time with his friends. He used to love spending time with me, what happened?

I used to be his best friend. The one person that knew absolutely everything about him. I was the one person he talked to, and we could talk for hours about anything. We talked, we cried, we comforted; together. That stopped too though. He cut me out of his head, I had no idea why he was upset or what was going on because he stopped talking to me. He used to want to tell me everything, what happened?

Throughout this year, I haven't changed. My feelings are the same, I always want to spend time with him, and he is always the first person I go to if I need to talk. I wish I could say the same thing for him but I can't. He changed and I don't know what happened. I miss my Sunny. This new person that has inhabited his body is not who I fell in love with. People change, but this isn't who he is.

I keep holding on, no matter what he throws at me, no matter how many times he makes me cry or gets mad at me. I care about him, love him and I am holding on. He used to love me, what happened?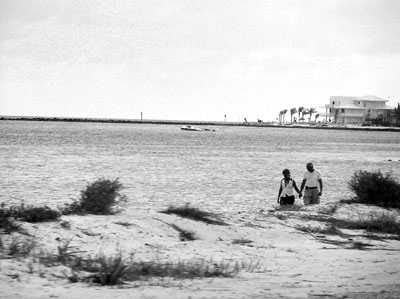 © Edgard B., Coral Springs, FL