One Existence
August 28, 2011
Because this is the first informal feature piece I write in American Literature, I think you should know where I stand on a variety of issues. This essay has the very probable possibility of being rather different, perhaps even to the point of being considered odd, but it does pertain to me, after all. Most consider me a fairly odd person anyways, and that is a distinction I am perfectly content with.

I am a dreamer, a writer, and an over-thinker. I am a lover of people, though with fairly strong misanthropic tendencies. I am intelligent, quiet, and timid, but also strong, opinionated, and perhaps even a tad crazy. I am unique, I suppose, akin to every other member of the human species. Above all, as the overly-used and cliché phrase admits, I am me.

I am fond of reading, writing, but not particularly arithmetic. I'm drawn to any notes of musical nature that may tickle my ears. Calm and cold winter nights calm my overactive heart, where I might just sit and allow my mind to go its own way. My only true love in this little world of ours is the act of allowing various words and phrases, which tend run amok in my brain, free reign to bleed onto paper and come into existence. And, if it were not for J.D. Salinger's works, Catcher in the Rye especially, and for thesaurus.com, I am not quite sure where I would be in this little existence known as life

I believe in individuality and empathy, as cliché and unoriginal that may sound. Every single being that may call themselves 'Human' should have the same rights as any other member of our species; I have believed this all my life and stick to it to this day. I am a believer in the phrase "We are who we wish to be" and I am convinced that the only limits in life are the ones we set up for ourselves. I will quietly admit to possibly being a closeted spiritualist, though religion itself does not concern me. I am a strict believer in empathy, love, and basic kindness above all else.

I do not care for ignorance, however, and ignorance is never an excuse for hate or violence; every being on this planet deserves the chance to be understood and accepted. To the same end, I am the arch-nemesis of arrogance, my own included. Insensitivity has no place in my existence, as little and odd as it may be, just as hate is forcefully expelled from my presence when possible. Thick-skulled and stubborn people are probably my biggest annoyance, though I can usually visualize their point of view.

And so, in conclusion, this is me. Well, as much of me as can be expressed on paper and through the rather controlled way I tend to express myself. But, when push comes to absolute shove, I am Jessica. I am who I am. And I am merely one existence among millions.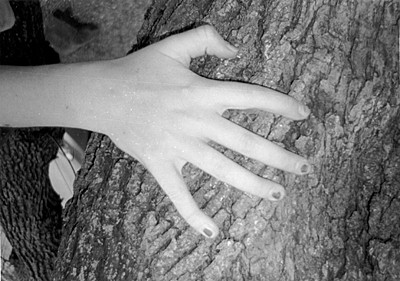 © Abby O., Marblehead, MA