Don't drown in sorrow
August 20, 2011
Every day waking up, I just wish whatever I am going to get through and what I got through they day before was just another nightmare or a pleasant dream. Whatnot with arguing and embarrassing moments aside, I have to go through the same thing (may be or not) over and over again.

Some said that my life is an awesome and cool one, but to tell honestly, that statement isn't true. I do have problems, only few know how miserable my life is.

I know that there are many people shares the same life as mine and some are facing even worse. Why do some shares their stories to other people and why they are sometimes cries and say, "You're lucky to have that kind of life."

What I can say is none of what we are facing is the ones that we asked for.

If you have some problem that you think that it will blow you mind, there is nothing wrong in telling people how you feel. Most of the time, you must know that not all people is a good listener since they aren't 'born' with that gift.

To learn to become a good listener, you must be someone who is patient and your mind must generate from time to time, since you could give a hand to devise his or her problems.

Like myself, I listen to people's problem and I do face many inconvenience that I need to handle on my own, as no one could help me to decipher it even when they always can. If you are the one who's facing this, willpower and self purpose will come in handy.

Listen to songs that give you strength with beautiful and meaningful lyrics. Write excerpts of the lyrics on Post-Its, note book or somewhere that is visible. And if you adore a celebrity, write their inspiring quotes and advises on Post-Its as well. When you have the time, re-read it in your mind and you will feel the light ignite in you.

Example from the song by Tinie Tempah and Eric Turner, the lines goes like this: "Oh, written in the stars, a million miles away, message to the main, seasons come and go, but I will never change, and I'm on my way."

It's is okay to face many challenges because we aren't the only ones who face it every day. It doesn't matter if you are a guy or a girl, young or older, we face the same thing and it is never wrong to shed tears in front of everyone because in that way, people will see that you have done your best and that gives both parties the right spirit.

Last but not least, life is not brutal, but people can. We likely change ourselves and we must know how to differentiate our attitudes whilst time comes by. We should learn from people who faced hardships but then they have succeed in life.

I would recommend that everyone should help everyone who needs help and be there by their side and give them strength to make them believe that they can do it. And from there, you are motivated do the exact thing as well.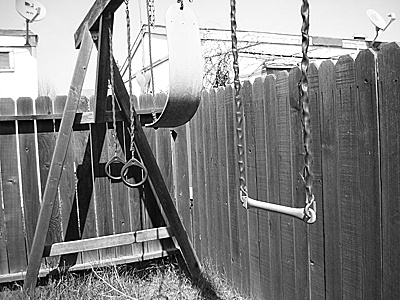 © Brittan S., Chino, CA