61 Days
August 2, 2011
Seventeen. A popular teen magazine. How old I will be turning. How old my dog never got to be. The number of days that I went to school in February. The amount of times I have watched the second Harry Potter movie. The number of times I have gotten my phone taken away this year.

The number of days it to me to give you my heart.

Another 44 after that, I would be forced to take it back. Less than two months together and somehow you've changed me. There are those who will say it was a "hit-and-run", or however else it can be described what we had, but I know something happened in the course of those 61 days. I allowed myself to love and be loved unconditionally.

When you drove away that night, September 13, a piece of me stayed in your car. A piece of me which felt true happiness, content, and love for the first time in my life. On September 14, I was forced to rip my heart, with all its little pieces, away from you. At first it was beyond difficult to deal with the pain of not loving you. But as time passed, the searing pain turned to a sting. Now, though, I am numb. Only once in a while will I allow myself to think of the time we spent together. Then, memories, wonderful memories that I have worked so hard to shut out, to forget, because I don't want to think of all that I am missing, come flooding back. Your quirky smile, your poufy curly hair, your laugh, your singing and obnoxious pterodactyl noises. Memories of the first time I saw you – outside of Devine Hall with your dad, talking to Emily's mom. The first time I was alone with you – we sat awkwardly silent at a table. The last time we were alone together – we loved one another. The first time we held hands – in an effort to make fun of the other band camp couples. The first twenty minute phone call – later turned into hour and a half midnight phone sessions where we played stupid sleepover games over the phone. The first voicemail you left me – just a pterodactyl screech that made me smile and laugh. The last voicemail I left you – apologizing for everything. The first time you made me cry – you told me you liked me and I was special, and enough. The last time you made me cry – as I'm writing this, missing you.

And with the memories comes the pain. Now it's only a dull throbbing pain, but it is still ever-present. With you, I was a different person, the person I had always aspired to be, I was enough. I had never been able to feel like I was good enough for anyone. Never was I smart enough, pretty enough, thin enough, funny enough, and all the above at once. With you, I was enough. My 'enough' self left with you. I no longer have that sense of belonging and security with who I am, that I am ok just the way I am. I am back to the person I used to be before you. Before you, I could only dream of being loved by someone. I would let my mind wander and make myself believe that someday soon there would be someone who would love me for all that I am, and all that I'm not. I met you. and not to be clichéd, but, I didn't have to dream of that anymore, because it was happening.

"What are you doing?" "Lying in bed." "What are you thinking about?" "Well, right now I am staring at my bedroom light and I'm thinking that its really bright and how I am hurting my eyes." "Aw." "What?" "Your hurt my feelings. You should have said you were thinking about me." "Peter," "Yeah?" "I'm thinking about you."

Now, I'm lying in bed, half laughing, half crying, and 100% wanting to run downstairs, grab my phone and call you, but I know I can't. Things will turn out ok. Time will pass, and my heart can, will, heal. "If there was a hug smiley, I would send it. I miss you." I miss you too.

Soon enough I will think of you and smile, remembering all the stupid, fun, awkward, wonderful, beautiful moments we shared. Soon enough, we will both move on. I will always remember you as my first love, my first kiss, the first person to make me unconditionally happy. You were my first for a lot of things. You helped my break out of my shell, the shell I had carefully constructed around my heart because I was so used to having it hurt, having it broken. The feelings that I never believed in, the feelings that I though I would never have – love, belonging, acceptance – I felt those feelings with you. I finally understood what every love song, every poem, every Romeo and Juliet types story was about. Because I felt that same way. I felt true love for the first time in my life. And though it's over, I know that it was worth it. I have no regrets.

I remember every touch, every laugh, every phone call or voicemail, every smile, every kiss. I don't want to forget those moments, because they turned me into the person I am now. I am stronger now. I am able to understand the meaning of love. I know that now I can, and should, be myself. You taught me so much in so little time. I am a better person now, and I only wish you could know that.

I'm really going to miss you, but in the words of Dr. Seuss, "Don't cry because it's over, smile because it happened". And that's exactly what I'm planning to do. Well…I'm working on it.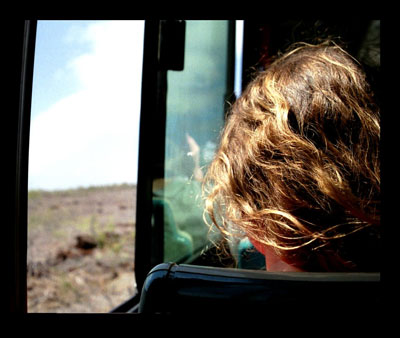 © Kate S., Hopkinton, MA