Chemotherapy and Leotards
July 27, 2011
I was so young then. Too young to be subjected into a world where everyone had to act grown-up.
Not to say that my childhood was taken the day my dad sat Brittnie and I in the living room and told us the news. I actually don't remember the day, not quite. All I can recall is that I was confused, and he had to explain it to me through a metaphor. "The soldiers in Alyssa's body can't fight anymore."
Basically, she had cancer.
People would ask me what type. At first, it was just cancer. Then I began to learn the names and what they meant, like how she had Ewing's Sarcoma, cancer of the bone. Somehow, today I still doubt my knowledge of it. I daresay that I underestimated it.
Brittnie cracked under the pressure and ran away. She had to go live with my grandparents.
However, everything was quite normal in my world. I remained ignorant to cope. Sometimes, after ballet classes, my mom would take me to the hospital to visit my bald sister. It wasn't like how the books explained it to me; the hospital wasn't scary. The nurses were friendly, and everyone noticed when I grew taller.
All I can remember is being oh, so embarrassed to go to that hospital in my leotard.
It wasn't that long ago, not really. I must've been seven or eight. Perhaps I honestly have memory issues, but I think it's blanked out for a reason. Maybe I'm not supposed to remember. To this day, I still have to ask Mom the details.
A few years later—I actually don't remember how long—she went from remission to relapse.
I don't remember how they told me that time.
What I do remember, for humans tend to remember the bad even more, is that I couldn't have friends over. If I was sick, I had to stay up in my room. We had to deep clean the house from top to bottom. People would ask if Alyssa was okay, and I'd smile and lie that she was doing fine, just because I wouldn't want to explain all the terrible things going on.
It was a struggle, of course. Everything's a struggle.
Everything, for the time being, is back to normal. Brittnie is married with a baby girl, and she's on great terms with my parents. They just flew down to California to go to little Brooke's first birthday. Our family is stronger than ever. Alyssa's better now, but with cancer you can never know. That's why with every wish I make, with every prayer I pray, let her be healthy. Let her stay safe.
She doesn't deserve it again.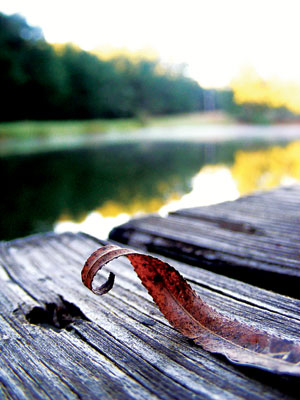 © Jack B., Central City, KY