Waiting
July 3, 2011
Living in a family, you grow to a point when you become a teen, you want to be independent. Rebellious, against the parents that were once always right. Sometimes we rebel even if we know, deep in our subconscious, that they truly are right. But what happens when you and the rest of your family all agree that a parent is truly wrong?
Living with my father, it has had its up and downs. Lately? Mostly downs. Why? because of everything. From his lame, unreasonable excuses, his non-ending hypocrisy, and horrible temper, I have done everything to keep my sanity. I cry, I scream internally, I stoically take it, I whine, I ignore, I hide, and I live. He chastises me of the very things he does himself. He gets his way, because he is, above all else, the "ruler of the household". He blames us for the mistakes or the consequences of his doing, and tries to control every aspect of my life. The only reason that I can't "No" is because he is the only one that brings money into the house. And if he leaves, my family's done for.
Now, do I hate him? No. But sometimes I do. Do I think parents are always wrong? No. But I believe my father often is. Now, how do I live life like this? I just think, you'll be free someday. You'll be far away and in control of your own life. So while I wait, I look forward to that freedom, and hope its not too far into the future.
I often thought of what I could do. Counseling? He wouldn't agree. Telling him he's not right? Not with his temper. Hiding? You can run, but you can't hide. In the end, I just started living life. I talked to him to the bare minimum, and I went to sleep early or woke up later so he would be at work or back from work when I wasn't around. And even with the never ending confrontations, the frustratingly hopeless arguments, I can only hope and wait.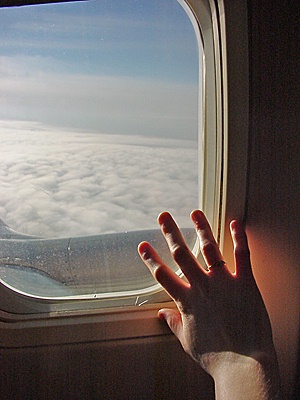 © Greg K., New Lenox, IL