A Person so Strong
June 1, 2011
As I open the creaky back door to the kitchen of our brick three bedroom house, I am bombarded with the sweet smell of coffee and lilacs. I look around the corner to find my mom next to the one window in our kitchen, making a large pot of Highlander Grog coffee, my favorite. She's wearing a black band T-shirt with faded blue jeans that she's had ever since I can remember. She turns around and peers at me through her wire-rimmed oval glasses and smiles that know-all smile. As I observe her returning her attention to the coffee, I see all the things I admire about her.

The grays in her once chest-nut brown hair tell me how much time, effort, and dedication she has given to her life. Her eyes are a deep chocolate brown accented with crow's feet. Showing how much life she has lived and how much more there is yet to discover in the path ahead of her. She's quiet and bashful but strict and stern when called for. When my siblings and I were younger we could always hear her voice across the lush green yard booming but sweet. She would tell us to stop antagonizing the honeybees or playing in the clothes that were drying with the summer breeze and come inside for dinner.

I wish I had her tolerance when it comes to life itself. She never complains or shows her growing discomfort. She's traded our Sunday drives for 10 extra hours at work so she can treat us with a grand vacation instead of a weekend away. She spends her spare time reading her old and withered romance novels. Blocking out the rest of the world as if being engulfed in this book is the only world she lives in.

Still in the end I realize how truly beautiful my mother is. Rooted to the ground as deep as a cherry blossom tree, making her strong yet breathtaking at the same time. Even when the worst things could happen, just one disaster after another she still stands tall. Gracious and undefeated by life's never ending games. I do know she can outstand life's outrageous weather. A tornado could come twisting and swirling and there she would be, like a rainbow after the storm.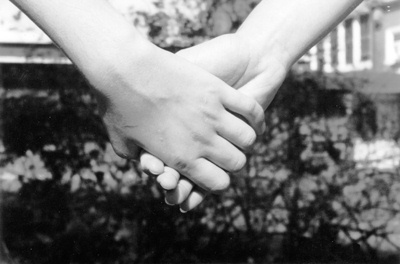 © Lauren G., Pompton Plains, NJ