Just One More
June 21, 2011
My secret was revealed when ants invaded our home.
Summer was just around the corner, and the temperature outside was slowly climbing. Bugs starts showing themselves into our living quarters. Ants started calling our office their second home. My parents were puzzled. They began cleaning every square inch of the house to figure out why ants were trying to camp out in our home.
My dad found 3 chocolate wrappers under the sofa cushions.
"Are these yours?" he asked.
"No…of course not." I replied dismissively. My mom blamed in on my friends who had slept over a couple weeks before and I breathed easy again.
Then my parents started cleaning out the office. I silently prayed they wouldn't go into my drawers.
Of course, no one listened to me.
My parents found my stash of chocolate wrappers, hidden underneath an old rusty PowerPuff Girls lunch box at the back of my desk drawer. Over the previous 6 months, whenever I was home alone, and I got bored, I would eat.
And not just any food.
I'd eat chocolate, and I usually would stop after 6 or 7 pieces, but by then I couldn't take back what I'd done.
My parents were astonished. They would've never guessed there was anything wrong. "Nothing wrong" was far from the situation, unfortunately. Not only did I suffer from overeating, I also had an addiction to chocolate.
I didn't realize the results of my actions until I saw how bad the situation had become. There were 2 handfuls of chocolate wrappers concealed in my drawer, and then some in my backpack. I had to finally face the truth.
Having an addiction is hard. You don't realize the consequences of your actions until it's usually too late. I'm lucky my parents were able to discover the problem before I could do some serious damage. Most people who think that only adults can get addicted, or that you can only get addicted to drugs and alcohol are very wrong. You're addicted to something when you can't stop having it, and you're very secretive about it, like I was with my chocolate consumption. However, I've taken it upon myself to not eat any chocolates for 3 months and see how well I do. I'm definitely putting a cap on my junk food consumption from now on.
Having an addiction that doubles as an eating disorder doubles the challenge of beating it. You need to be able to accept the fact that you've made a mistake, and work hard so it will never happen again. You have to be really honest with yourself and have the will power to pull yourself out of it; otherwise you could suffer the consequences, which are extremely serious.
People may think it's stupid that I had an addiction to chocolate and an overeating disorder, but addictions and eating disorders, in whatever form they will come in, are very real and very serious. To all of those who've suffered from eating disorders and addictions, I commend you for keeping your head up and being strong enough to pull yourself from the crushing tides that are eating disorders and addiction. One day I will be strong enough to say I've done the same. But for now, I'm on the road to recovery, and every day is looking a little bit better. I don't know what I would've done if my parents hadn't been cleaning out the house that day.
Thank you, ants.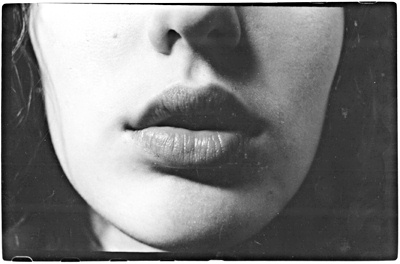 © Samantha A., Southbury, CT