How my life changed
June 17, 2011
Four years ago, I had found my real dream. Four years ago, I left everything that I had ever known to chase my dream of getting a better education, brighter future, and tackling economic problems haunting my family. Four years ago, I lived in hope that one day my dream would become reality.

I was so inexperienced to start over, to adapt to this new environment, and to build a new life. Stepping my first few steps on this new, strange, and glamorous land, I was overwhelmed with the foreignness, unfamiliar diversity, unfamiliar faces, and unfamiliar language. The scene was beautiful- glistening and shining lights, cool and comfortable temperature, advanced technology, and modern buildings. How wonderful! How charming! How excited I was to see and start a new life in this new charming land few hours ago! Yet the stupendous beauty and the excitement still couldn't overcome my new sense of fear and shyness. I fear the language barrier, the struggles waiting ahead, and the loneliness in this strange country. I fear living without my parents. I fear living with relatives whom I've had only met once when I was a kid. I fear the weakness and shyness within myself.

Yet this fear is nothing comparable to the challenges lurking ahead. 3 days after I arrived, my aunt enrolled me to a new middle school. The 4th day was my first day going to a US middle school…

Clueless about what was happening, I followed my aunt to the administration building to get the schedule for classes. A surge of foreignness and unfamiliarity flooded my mind. The schedule, the class, the school structure, the dress code, the people were all different from what I had seen in my entire life. I had always been bad with directions, but now when all the buildings at the school seems so alike, I was even more clueless. Looking at the schedule, I had no idea which classroom I was supposed to go to or where to go to the classroom. Wandering around the hallways, I looked around, amazed by how tall Americans were, wondering why they got so tall. Suddenly, a really tall person, dressed in a black suit, approached me and moved his hands close to the yellow schedule sheet as if he was asking to see my schedule. I followed him to the classroom. There was a sign said "READ 180" outside of the door. Ms. Queen smiled and welcomed me to the classroom. During the whole class, we communicated through body gestures and few English words that I know. I was partially relieved to learn few English words from this READ 180 program on the computer….

Walking home from the bus stop along a straight route, I was scared to go to school again because I was afraid to confront the fact that I don't know English well enough to understand what others said. But that feeling was relieved temporarily after I fell asleep 5 minutes after I got home, hadn't adapted yet to the time changes. Waking up at night, once again filled with fear, I was relieved to know that mom was staying with me for a month before I have to live with my aunt's family. After dinner, mom stayed up with me to listen to what I did at school and help me looking up words in the mile-thick dictionaries while I was trying to answer the mind-boggling questions for homework.

Everyday, I remind myself that I had to do something to worth the tears, worry, and support of my parents. Everyday, I scrutinize the library books and search up the unfamiliar words, hoping that one day I can overcome the language barrier and learn normally like others. Everyday, I push myself to speak to other people even though making mistakes were inevitable. Everyday, I watch cartoon shows with subtitles to practice listening and speaking.

Time flied. 1 month, 1 year, 4 years…Now here I am, able to learn like other American kids without struggling with English, able to speak and make new friends, able to be proud of myself for all my laborious work. Yet, the memory of all the challenges and struggles still resides in my mind, acting as a motivation when I face new obstacles in life. Yet, I'll never forget the kind welcomes and intimate assistance from other people. Today, in high school, I always remind myself to show my appreciation by volunteering and giving back to society. Throughout the school year, watching some people struggling with school subjects, I offer to tutor them at lunch or afterschool, hoping that I could help them understand the materials better. Witnessing the happiness and "ah-hah" moments from the people I help makes me smile and glad that I'm making an impact in the world and helping others to succeed. I soon realize that volunteering is one of my greatest passions in life. Not only does it make me feel good and make a difference in the world, it also sharpens my leadership skills and gives me the opportunity to realize how much more fortunate I am and how much I should cherish what I have right now. My passion motivates me to become a youth project leader for HandsOn Jacksonville, an organization that allows me to make an impact through leadership. Besides that, I also use what I've learned to help others succeed. Mu Alpha Theta is one of my favorite activity. Competing against other talented students in the state instills in me more interest in learning and rewards me for what I've learned. Yet, many talented and potential students at my school don't have the same opportunity of having a coach teaching them the new math concepts ahead to do well at the competitions like others do. Therefore, I decided to organize meetings afterschool to help them learn new concepts ahead and succeed at competitions. Like always, their trophies make me smile and satisfied. Bringing happiness to others means the most to me.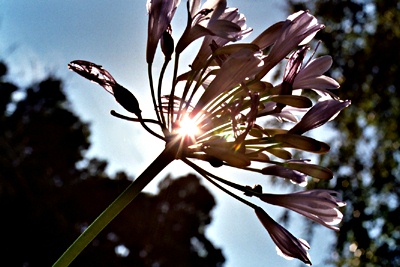 © Brandon W., Redwood City, CA