Daddy, Where did you go?
June 14, 2011
I looked up to my father, in every sense of the words I was a daddy's girl. I wanted to do everything with him; fishing, going to the store, it didn't matter. That was until the day he left.

I can remember every detail of that day, how I was washing the dishes before school, mom had just finished putting up the Christmas decorations the night before. Dad chasing me around the house before he left for work. Little did mom or I know that "work" was to his latest girlfriend's apartment. What my parent's had been keeping from me was that my father was seeking comfort in other woman's beds.

The date was December 5, 2003, I thought my dad was only leaving for eight hours he would normally work; little did I know that he was leaving for good. A couple weeks later mom went to where he was earning his pay. When she got into the family truck she discovered some of his mistress's belongings.

We lost the house, moved into a three roomed apartment, then to a larger apartment and finally to the house we currently reside. The first few months were brutal without my father, slowly it got easier and easier. Until finally it wasn't such a burden. I know I can rely on my mother and sister. But sometimes I still wonder what my life would have been like if my father was faithful, if he hadn't decided that we weren't good enough. There are a lot of what ifs in life. But one that I have had since I was 10 is Daddy, where did you go?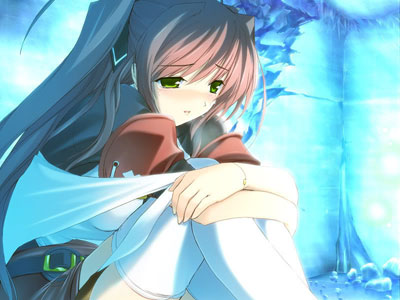 © Courtney M., NJ