Science Nerd.
June 13, 2011
It's not just a self-proclamation, it's an official title. My friends say it. My family says it. Heck, even the teachers say it. Well, they don't come out and call me a 'science nerd' but they certainly imply it. I've gotten things like "wow, that's a lot of science" and "you're going to be a scientist one day" and "you really love science, don't you?" from teachers.

I'm the one who has too much information on the science projects; the one who actually reads the science textbook before doing the work. I always listen to my science teacher, and I even research and think about these things in my free time. I find things like the electromagnetic spectrum interesting (to those of you who do; I know, it's like, who couldn't?! But when I said it to my friends they looked at me funny).

At age four, I wanted to be a geologist. Age nine, it was archaeology. Three years later and I had moved on to industrial ecology. Now, I'm not exactly settled on one topic but general astronomy seems to interest me the most. My point, I've loved science all my life. When I was little I'd do random experiments with things like batteries, paperclips, paper towels, etc.. I'd go outside and collect rocks or leaves to compare, take pictures of the moon throughout the month, and build structures out of paper to see which was stronger, and how I could make each stronger. My favorite TV shows are 'Mythbusters' and 'How it's Made.'

And you know what? I'm a female. Why is it that I'm such a science nerd? Who knows. Maybe it's because I grew up hanging around my older brother so I did a lot of nature and technology related stuff, or maybe not. Maybe I'm just weird, plain and simple. Well, frankly, I would never accept that answer myself. There's got to be a reason, whether it be genetic or environmental or influential or what have you... it's science, dear reader.


But either way, I'm a science nerd, and I'm proud.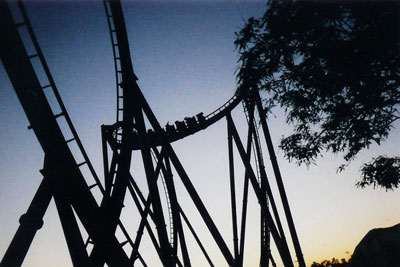 © Aaron S., Shelby, NC