Let Music Never Die in Me
June 3, 2011
This I believe: once the heat of the stage lights illuminate my face, I smile differently, completely. Once I hear the applause, my eyes glimmer with confidence and joy. Once I bow towards the audience and pick up my baton, the spirit of music comes to reside in my soul.

I have only had the opportunity to conduct orchestras and choirs for a few live concerts, but each experience directing these performances has left me begging for more. When I cradle my baton with my fingers, my hands hold the power to create the incredible beauty of raw, real music. The youth orchestras I've directed may not have all the skill to play the music perfectly, but like me, they certainly have the passion and desire to communicate with each other and with their audience through music.

I believe that music truly transforms people. My daily worries and problems honestly melt away when I make music, and I know I am able to find more delight by sharing music with others. Whether I wield the magic of the conductor's baton, whether I play viola in a chamber group comprised of friends, whether I sing of the glory of God and life and nature, I am able to touch the lives of others and change them for the better.

I have been privileged enough to be an intern for my high school orchestra, which has provided me ample learning opportunities that I will never forget. Getting to come to class everyday to teach freshman musicians how to express themselves through sound is an amazing experience by itself, but I am even more astonished when we are all able to make music together. The music has strengthened us and brought us closer to each other, and I am proud to have been a part of the change and development of the students over the course of the year.

I believe that working with children and music is one of the most noble tasks in existence. Music education, which I pursue as a future teacher, is an incredible way to guide students through lessons of discipline, teamwork, harmony, and joy. As my students learn to follow the movements of my hands, I learn to lead them with poise and grace. As I try to help them glimpse the resplendence of music, I continue to find new things to appreciate about music's transformative beauty.

The applause must end and the curtain eventually comes to a close. But the light shines on, in my heart and in the hearts of all those who listen and play and work and smile and love.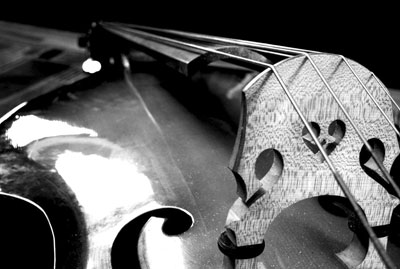 © Kristine B., E. Setauket, NY