Prom Night
May 31, 2011
It is not everyday that you get to go to prom. For some one as lovely as my sister it is the day she gets to go. All the guys were thinking of great ideas on how to ask their girlfriends to prom. Mia's boyfriend, Rusty had a plan. During lunch a couple of weeks before prom, Rusty came running up to Mia with a ceramic piece he made for her in his 3D class. As he went to give it to her, it fell out of his hands and crashed to the ground. As Mia looked at the broken pieces of ceramic, she saw a crumpled piece of paper on the ground surrounded by all the debris. As Mia unrolled the piece of paper, she read the words, "will you go to the prom with me?" She hugged her Rusty and shouted, "YES"! A bunch of her friends were there to watch.

Mia decided she wanted to make her dress. Her and my mom went to several places searching for the items needed and ended up a local costume rental shop. When she described to the sales lady what she had in mind, Rosa, the sales lady, said she had the perfect dress for her. It was a pink lace vintage style dress. When Mia put the dress on, it fit her like a glove and she fell in love with immediately. The sales Lady, Rosa gave her put a petticoat to put under the dress to fluff it up. A few days later we went to the Nordstrom Rack and found shoes that matched perfect. She thought she'd use four great grandmother's beaded purse which went well with the dress.

The day of the Prom a friend of our older sister styled Mia's hair, although it was not exactly how she wanted it to be, but it was close enough. After the hair, of course, comes the make up. Mia looked like a runway model, she was quite stunning.

Rusty and a few of her friends met at our house to take a few photos. While they were supposed to be at the house an hour before they showed up Mia was a little emotional. In that spare time we were taking pictures of her to try and get it off of her mind. Some of them are funny, like the one of Mia smelling the roses. When the boys finally arrived an hour late they left for a friend's house. They went to her best friend's, Lizzie's, house for more photos and put their corsages and boutonnieres on. When it was my sister's turn for the corsage she was not happy with what she got. Like every other girl everything had to be perfect, a random flower was not good enough, you need a rose. When all of that was over they went to another friend's house for more pictures. Finally it was time to go to the Opera House in Los Gatos for an evening of fun. Mia said the dinner was really good and healthy. She had lots of salad and pasta. For dessert they had a chocolate fountain with all kinds of yummy goodies to dip. Mia dripped chocolate down her dress. But she didn't care, the fun went on. She danced all night long with Rusty and all their friends. When they come home it looked like they had a great time. There wasn't much drama; however there was one girl that fell down the stairs and they were all cracking up because it wasn't somebody they enjoyed. After the dance Mia and couple of others went to Rusty's house to watch the show: "Jaws". They were there until 2 am, my mom had to go pick them up before it got any later. I was already asleep when she came in. Mia told me the next afternoon, when she woke up; they she had an amazing time and can not wait for next year.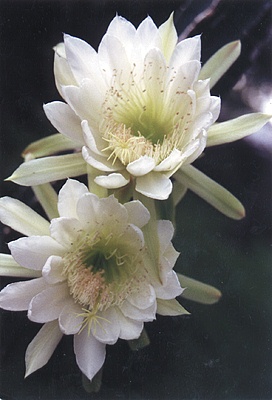 © Lindsay T., Vernon, TX