Sisters
May 31, 2011
I can't imagine a life without my sisters. They are my best friends. If we're not laughing with each other, we're probably fighting. But, everyone needs a good fight now and then. My favorite memories are ones I have with my sisters. We were crazy when we were little. We were the girls who would pick up spiders, preferably the Daddy-Long-Legs because they looked funny, and then we'd put them on our heads. We were inseparable. Whenever I would hang out with my neighbors, my sisters would always accompany me. Though the three of us are only two years apart, I feel like we are all the same age. My friends are their friends, and their friends are mine. My sisters are amazing, terrible, and my best friends all at the same time.

My sisters are amazing. I can never stay angry with my sisters, even though it's hard being the oldest of four children. I often become angry with my siblings over pointless things. Whenever I am mad at my ten year old sister Claudia, she always writes me a cute note and lays it next to a piece of candy that she places on my pillow. It's hard to stay angry when your sisters are so cute. My sisters make me feel safe. Whenever I feel scared or worried at night, I always go to one of my sisters' rooms and sleep beside them. On the other hand, whenever they are scared they come to my room too. I feel safe next to them because I feel as though nothing could possibly happen to such sweet girls. Although sisters are dramatic, they are like concerned angels. Whenever I am sad they come and talk to me, and say the exact words I need to hear to make me feel better. My sisters always want to be around me. I used to get angry with my sisters, because they copied everything I did. For example, when I was younger my favorite color was blue. Felicia, my twelve-year-old sister, liked the color pink at the time. As soon as she found out my favorite color was blue, she started telling all of her friends that blue was her favorite color. That was very annoying for me. Although my sisters no longer copy all of my interests, they still enjoy having things in common with me. I adore my sisters; they are wonderful.

My sisters are terrible. They drive me insane. As Linda Sunshine said, "If you don't understand how a woman could both love her sister dearly and want to wring her neck at the same time, then you were probably an only child." My sisters wear my clothes, they tattle on me, they pinch me, and punch me. I deserve it most the time. Sometimes I wish I had an older brother to play sports with and talk too. Girls are too dramatic. Despite this, I wouldn't trade my sisters for all the money in the world. Sisters are like annoying bees that always buzz a little too close, creating the annoying vibration in your ears. Like bees, my sisters hover. They enjoy peering over my shoulder at the books I'm reading, the Internet sites I'm browsing, and the emails I am checking. They are always nearby. It is impossible to feel lonely when you have two goofballs who trail behind you wherever you go. My sisters and I have had several problems with bees. One time, when I was six and Felicia was four, there was a bee the size of a gumball in our house. I was terrified. My six-year-old mind led me to believe that the bee would die if someone sat on it. Not being brave enough myself, I told Felicia to sit on the bee. Felicia was very trusting of me and sure enough she sat on the bee. Seconds later Felicia's screams were heard throughout the house. The bee had stung her bum through the seat of her pants. To this day I feel terrible for making my sister sit on a bee. Yes, sisters are terrible.

A sister is a girl's best friend. The people who say that dogs are man's best friends obviously haven't seen the unique relationship between sisters. Sisters are always there for you. Friends come and go throughout life, but you always have your sisters. The most amazing thing about sisters is that they see the best side of you as well as the worst side of you, and love you regardless. My sisters have seen me without makeup, hair so tangled it looks like a nest, with ugly sweats on, and even while wearing my glasses. And they still tell me that I am pretty. I have said rude things to my sisters, yet they always offer me their forgiveness. My sisters are always by my side and I want to keep it that way. I have great memories with my sisters. We have played countless games of "Lava" on our swing set and we have had many fun times in our tree house. When we shared a room, Felicia and I would stay up until eight (yes, that was late at the time) reading stories and chatting with each other. Whenever someone would ask me who my best friend was, I would immediately reply, "My sisters, of course!" without any hesitation. To this day, I will always say they are my best friends.

In conclusion, sisters are the best. They don't care what you look like. They don't care if you don't wear the most popular clothes or if your hair is a mess. Although they are annoying, ever terrible at times, they are always there for you. My sisters are my greatest blessing. They are wonderful and will always be my buddies. Sisters are angels, hovering over you and watching to make sure that you are okay. They always know the exact things to say to make you feel better. I am blessed to have two beautiful, angelic sisters who are always there for me. After all, a sister is a girl's best friend.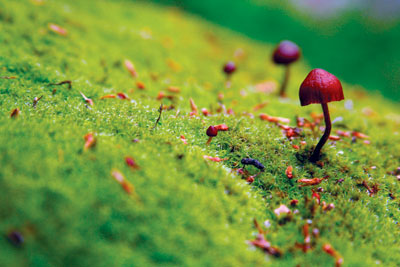 © Lyndsey B., Lake Isabella, CA