Annie's Realization
May 30, 2011
Going on without you only feels like being deprived of food or oxygen because, in all reality, my skin, brain, kidneys, ovaries, esophagus, capillaries and all my other organs can do their job without you. I guess I'm more like an insomniac. I can go on without you like an insomniac can trudge on without sleep, but like the insomniac, I'm just going through the motions. There will come a day, however, when my flimsy emotional state swells beyond its confines and begins to suffocate my physical wellbeing. I can only pretend I'm okay for so long. Someday, I'll stop being able to function at all.

And yet, sometimes I wonder if this pathetic excuse for a life philosophy is just another desperate, somewhat psychotic plea for you to return, as though maybe I can scare you into coming back. To be honest, if I thought it was possible, I'd probably turn put said theory to action in the hopes that you'd return. But I know the truth. You don't care. I don't mean that in a sympathy-hungry way, I'm simply stating the fact that you're never coming back, and you aren't concerned about what effects that will have on me.

Finally, I'm okay with that. It's taken a long time, but I've grown so much. I'm more mature in every sense of the word than I was before I met you. I'm not saying I'm thankful you came into my life – to be honest, I think I could have matured just fine had our paths never crossed. But I am saying that I forgive you, and that I'm ready to move on, because I know that I deserve to. Like I said, I'm not exactly feeling gracious toward you, but you have forced me to love myself. You have forced me to be strong. You have forced me to re-prioritize. You have given me a new perspective and a new realization: that as much as I hate to be alone, I can still thrive on my own, because I'm a beautiful, strong, dedicated person. I may love you, but I don't need you. I deserve someone better than you.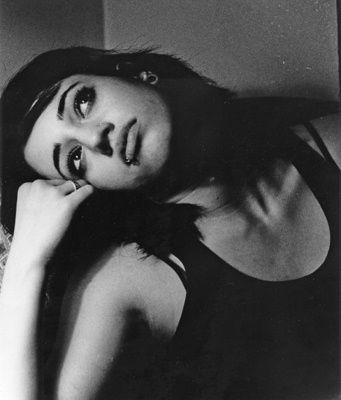 © Jessica B., Bethesda, MD