Beyond the Nerves
May 29, 2011
The man is in pain, and though he's trying to mask it, it's seeping out.
            He starts out talking about his unemployment situation. The economy is rough, he says. There isn't much on the market, and whatever's there consists mainly of dead end nine to fives.

Then his tone shifts and I find out why he really called.
His brother committed suicide a month ago. That shook him up, but hurt him even more because he came to realize how distant they were even when he was alive.

He himself has thought about taking the same route his brother went, but always stops himself in the nick of time. He has to take care of his mother while she's still alive; it would be highly irresponsible to take the easy way out.
            He doesn't know how thinks got this bad. He's been depressed and has tried everything to ease the suffering, including alcohol abuse and multiple drug overdoses.
            This is just one of the stories that I've taken with me from Samaritans, a suicide hotline center in Boston where I've been doing volunteer work since last December.
            I never thought I'd actually end up doing it. I heard about it in freshman year and although it sounded interesting, I knew I was still too immature back then. Well, mature enough to know I was too immature.
            I'm still relatively new to the place, but it has been quite an experience.
            It's never really about suicide. The vast majority of callers are people who just need to get their emotions out, who need to get a burden off their chest that they otherwise can't do in real life. Many are old and don't have anybody else to talk to all day.
            As a volunteer, I'm only there to listen and help the person navigate through their thoughts. I can't give advice; the most I can physically do is refer them to another place that might apply more to their case, like a homeless shelter or AA. I can only offer an ambulance if they're in critical condition and if they refuse it, I have to oblige.
            I was skeptical in the beginning. Not just about the Samaritans procedure but also about suicide in general. It's a tough moral question. Do people have the right to end their lives?
            I used to lean towards "yes." If people want to willingly die, why shouldn't they be allowed to? It only makes sense doesn't it? We all have the right to do what we want with our lives so why should this be any different?

But after hearing all these powerful stories, I've come to realize that it's never just the suicidal person who's affected. When you kill yourself, you leave behind a terrible legacy. Your family members go through a tremendous amount of strife, and are left with ludicrous feelings like "what if it was my fault?"


High school is stressful. Life is stressful. Suicide is still not the answer.



Looking back on it, I'm glad I took the decision to work at Samaritans. Not only has it given me the chance to do community service, but it has also helped change my perspectives. And nothing is more valuable than that.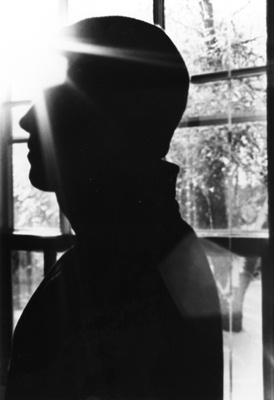 © Megan M., Rives Jct., MI