Never Take Life For Granted
May 22, 2011
Life is full of possibilities and uncertainties. As humans, we take so many things for granted. For example, time is one of the aspects of life we usually don't appreciate because we feel like it is for certain, when in reality we're not guaranteed another day. So, we should take in every opportunity and cherish every moment we share with another because you never know what will happen. A second may seem worthless as it is only a minute fraction of our lives, but life can turn completely around in just a matter of seconds, which makes them rather important.

As the end of the school year is approaching and everyone is anxiously awaiting summer time, we feel pressed for time because the seniors are graduating high school, and for myself, with a whole other year ahead, are sad to see some of my best friends leave because I'm such good friends with them. When I look back as an adult, I will never forget all the wonderful times I've had with these people and all the countless memories we've created on our journey through high school. Whether it is going on spring break to Panama City together, hanging out at each other's house, the Kenny Chesney concert, or walking through the halls of school together, these are just some of the moments that will never be forgotten in my friendship with these people. Each and every person makes an impact on your life in one way or another. I have so many people who are special to my heart and I wouldn't trade them for anything. And every second I get to spend with them I try to cherish as much as possible because in a matter of weeks they will be packed and on their way to college to begin a new journey in their life. So enjoy these times now, because you never know what will happen.

One night while I was at working at Shane's Rib Shack, I hear sirens pass by; not just one, but many. Then, the phone rings and it's my friend calling to check on me to make sure I wasn't the one who had been in the dreadful crash. Thankful for my friend's concern, I return to work, never even imagining the wreck could've been someone I knew. As 9:00 rolls around, I'm anxious to get off and go to a friend's graduation party, when all of a sudden my dad is waiting for me outside my work to tell me that four of my close friends had been in that wreck. My body went numb, and I felt nauseous. All I could think about was if they were okay and how just the other night we were all together. My friend then calls to tell me that one if the guys had been ejected from the car, which had flipped five times. In that moment, I realized that life is too short to be hateful and petty because you never know how quickly things change. Thankfully the wreck wasn't fatal, but two of the four had to go to Atlanta Medical Center, a place that deals with severe trauma. At that moment, I reminisced on all the good times we had shared and prayed for their safety and for their family. I know now not to take anything for granted because in a split second, everything can change.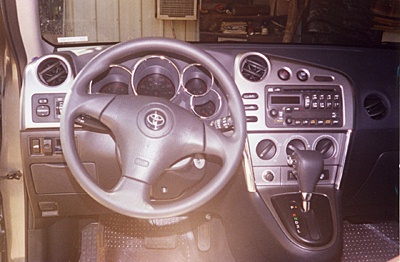 © Warlito B., Tamuning, GU