A Loved One
May 20, 2011
Losing a loved one can be one of the most painful trials in life. It is also probably one of the most common trials. I have had to go through this trial many times, but one of the most painful times was when my cousin died. Yes, I have lost grandparents and other loved ones but all of them had the chance to live a full life before their time came. For my cousin, this was not the case.

Kyla Kay died on September 23, 2007 at the age of four. Kyla was a spunky little four-year old who loved everyone. She loved butterflies, blue balloons, and chocolate. It was a Sunday afternoon and I was at the church practicing for my primary program when my mom came rushing into the Cultural Hall in tears. I finished saying my part and then followed her into the hall where she told me that my cousin had been hit by a car and died. At first I couldn't think or speak, then it clicked, and I was in tears.

We went straight to my cousin's house where we were greeted by an ambulance, a crowd, and caution tape. My aunt and uncle were in the ambulance with Kyla's body, and my mom went to join them. The rest of us went into the house to comfort Kyla's brother and sister. On my way to the door I passed the spot where my cousin had been hit, there was a blood stained sheet on the driveway surrounded by caution tape. This was painful to see, but it was even more painful to see my cousin's sitting in their home, crying in each other's arms.

The day started out as the typical Sunday morning. The sun was shining, the birds were chirping, and the weather was great. I went to church and then, as usual, I went to my grandma's house for dinner with the rest of my family. After dinner it was time for Kyla and her family to leave. My grandma and I went outside to wave goodbye as they drove away, when all of a sudden I noticed Kyla running towards me with her arms wide open. Now there's something that you should know about Kyla, she does not give hugs and kisses. So when she ran up to me and gave me a huge hug and kiss, and said, "I love you Laken," I was pleasantly surprised. I now know that that was her subconsciously saying goodbye.
The following Sunday was just as normal until Kyla was getting dropped off from church. She asked the neighbor that gave her a ride if she could show her the dead snake that was by the side of her house. While the neighbor and the other kids were looking at the snake, Kyla wandered back over to the driveway. Before she knew it, the car that had been parked in the driveway began to roll down the driveway straight towards her. Kyla began to run away, but the car followed her down the "s" shaped driveway, and ran her over, killing her instantly.

Kyla was loved by all and she loved all. One of my favorite memories of her was when my mom was on the phone with her mom. Kyla was in the room with her mom patiently waiting to ask for some chocolate. As she waited she began to get impatient, so she began quietly asking her mother for the chocolate; caught up in the conversation her mother ignored her. Kyla, frustrated from being ignored, asked one last time before she yelled, "I need chocolate, and I need it now!" I am very fond of that memory because it always reminds me of how spunky and cute my cousin was. Kyla was a wonderful, sweet little girl who could brighten anyone's day with her smile. I love and miss you Kyla.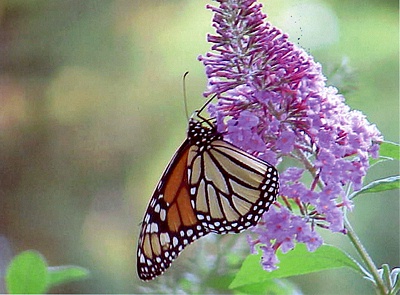 © Nathan P., Scotch Plains, NJ