Tearless
May 20, 2011
Graduating has a very strange affect on people. Everyone gets emotional at the end of the year. There are banquets and parties that all require pictures from my life, as if they need the proof that I was here. People laugh, cry, and everything in between. They want a fairy tale. NO REALITY ALLOWED. Girls that hardly notice me now want to sign the yearbook that I never got; want to "Stay in touch!!!" though they don't even know my number.
My mom laughs at me because I haven't cried yet. She says it's just waiting to hit me, a wall of emotion built up from the year. I tell her that it is possible to go through my senior year without crying about graduating, leaving friends, new adjustments, etc.
The truth is, I can't make myself think about it. Almost as if it could disappear if I ignore it. But she's right, it is there. It's there, lurking behind my every move like an ominous shadow. It's a massive wave waiting for just the right moment to come crashing down on me and I only hope I can keep my head above the water. I have faith, though. I won't cry, I promise.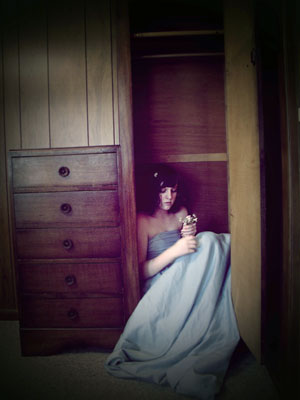 © London W., North Little Rock, AR