March 11, 2010
May 20, 2011
My eyes were slowly closing, my body ached, my throat throbbed, and my feet were exhausted. It was an experience that was worth the pain, I thought to myself with a smile on my face. I knew the car ride home would be another hour long so I decided to close my eyes and reminisce about my magical night. My best friend and I had bought tickets to the Taylor Swift Fearless concert and the whole experience had been an adventure.

Our first obstacle that presented itself was actually buying the tickets. The morning they went on sale we were going to be at school, so we have to find someone to buy them for us. Luckily, my brother was available and bought them for us after being sold out in under less than 10 minutes! However, the only problem was that they were seats on totally opposite sides of the arena. They weren't the best seats, but we were so excited about getting the tickets that we decided to deal with the problem when the concert was a little closer.

This concert was going to be our first concert to attend, so we wanted to make it special and decided to make a poster. We bought poster from Wal Mart with a picture of her and it took the both of us to hold it up. We wanted the poster to stand out in the crowd so we bought tons of glitter and neon paint. After a lot of detailed planning, we began on the poster. It had a picture of her and one of her memorable quotes in glittery letters,

"Music is loves stories put to a melody." At the very bottom of it we put our names and a picture of us because we were sure we would meet her and wanted to give it to her as a gift.

We finished the poster a couple days before the concert. We arrived at the American Airlines center promptly in time to buy some souvenirs and find our seats. Because the concert had been sold out, there was no way we would've gotten luckily enough to find an empty seat beside one of our tickets. Our only alternative was to go to the nosebleed seats where there were plenty of empty seats for our massive sign and us. We came to this conclusion just before she made her entrance and we had to rush to the seats so that we wouldn't miss any of her performance. Just as we arrived, the crowd went wild and we knew the concert was about to start.

We sang at the top of our lungs and with passion like true fans. We were jumping up and down to the beat and rhythm of her songs we were so familiar with. We constantly held up our sign with pride, despite how tired we'd gotten from holding and walking with it. We were having so much fun we forgot we were in the nosebleed seats!
Two songs into the concert a woman with an earpiece, walky talky, and clipboard came to us and asked for our parents. I was devastated because I thought we were going to be kicked out for sitting in the incorrect seats. We told her that we had come alone. Then she said that Taylor Swift's mother had floor seats and was impressed with our sign she could see from all the way down there. The lady then invited us to go sit with Mrs. Swift to enjoy the remainder of the concert. Winning the lottery wouldn't have been as exciting! We were hysterically screaming in excitement as we followed her to the elevator and to the floor seats.
Mrs. Andrea Swift was a kind woman who immediately greeted us. She gave us a special gift, a guitar pick with a picture of her daughter. However, this wasn't the best gift we took home with us. Halfway through the concert, Taylor performed less than five feet away from us and gave us a hug! The experience was surreal and I replayed it in my head over and over on the way home. When I arrived home and woke up, I thought it had all been a dream. However, the pictures in my head and on my camera assured me it had all been real.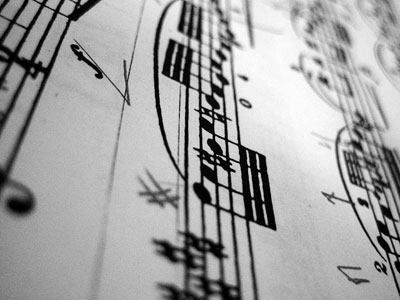 © Kimberly C., Houston, TX