What Would I Do Without Drumline?
May 17, 2011
VIBES. NOT what i wanted. Mr. Noyes!!! Why did you have to put me on vibes?!?!?! I could have done as good as i did last year on cymbals, which is what i really wanted!!! You just have to ruin my life, along with the rest of drumline.

I'm going into my sophomore year of high school and Mr. Noyes puts me on vibes! Can i kill myself now??? I've wanted to before, for different reasons, but i know i would never actually do it. Yes, cymbals was bad this/last year, but I'd rather be on cymbals again.

I feel tears trying to escape my eyes. Oh, wow! thanks Mr. Noyes! now I'm about to cry!

As we're putting all the instruments up, Mansha comes up to me. What does she want?

"Hey Colleen." Mansha says, smiling.

"Hey Mansha." I say, smiling back.

"What'd you make?" she asks.

"Vibes."

"Are you okay with playing vibes?"

"I'll be okay."

"Well, you can always try to get cymbals next year."

"Yeah."

"Well I'll see ya. Bye." Mansha says, walking away.

"See ya." I say.

Well that was kinda weird. At least she cares. It seemed like this last year she didn't really like me, and then we had that whole thing where she said she didn't hate me, and even when i said 'hi' to her, she didn't say anything. Guess she does like me.

That's when i see Megan coming up.

"Hey Colleen." Megan says.

"Hey Megan." I say.

"What'd you make?"

"Vibes."

"Oh, will you be okay?"

"Yeah, I'll be okay."

"Okay. See ya."

"Bye." I say, as she turns and walks away.

I know Megan and i were on cymbals this last year, along with Mansha, so i guess i could see why she might be concerned for me. I mean, we were, at least kinda buddies. So we won't see each other that much this year unless we make the same band again. Then that makes me think about how with the percussionists in my band this year, 3 of the 4 of us, including me, is in the pit.

No offense to people that like playing in the pit, but to me, it just seems...well...boring! I mean, in parades the battery gets to play actual songs while the pit gets to hold flags. BORING!!! At pep rallies, the whole band, including the battery, gets to play instruments. The pit MIGHT get to play instruments, but not really. BORING!!! During football games, the battery gets to play songs the whole tI'me!!! What does the pit do??? Sit around, hang out, talk, and dance. BOOOOOORRRRIIIINNNGGG!!!!!!!!!!

Mr. Noyes! I'm gonna kill you! The one thing i was really looking forward in drumline was playing cymbals, and you've taken that away from me!!! While the pit goes over, and over, and over, and over etc. things in the band hall, the battery is outside actually MARCHING and playing the song the whole way through!!! I'm not even gonna know who the drum majors are or what they look like this year!!!

I may have epically failed at the drumline auditions, but you could have at least cut me some slack. You didn't have to put me on vibe #4 out of 4 vibes. I mean, really! What were you thinking?!

Do you know how vulnerable you've made me feel?! Yes, my friends pick on my and knock me down and walk all over me, and that makes me feel vulnerable too! They annoy me and i deal with all that crap! If i even cuss, i know, i KNOW that at least some of my friends will freak out! I am so sick and tired of freshman year, and now you've made me almost cry and made me feel more vulnerable than i had already felt! You don't have to make it worse!

But you already have, and i guess I'm just gonna have to deal with it. Thanks Mr. Noyes. If i turn up dead someday or a disappear, its your fault, along with everyone else who made me feel vulnerable. Even my so called friends.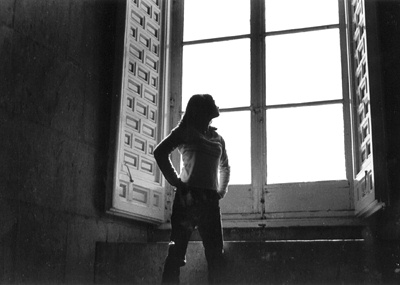 © Danielle W., Marblehead, MA