Through My Eyes.
May 24, 2011
Constantly being bombarded with pictures of beautiful women who are extremely thin every day is self-esteem shattering to say the very least. Now I'm not only blaming my lack of confidence on the media, but I do feel that it is a major contributing factor.

I have been self-conscious since I can remember. I honestly don't think there is a time in my life where I have ever liked my body, but I tried to stay positive no matter what. Then, Junior High came. Everybody was in awkward growing stages, and having hormones, so naturally it only made everything worse. I was pretty lucky though in not having acne, but on the other end I was overweight. People constantly called me "chubby", and it tore me apart.

I dated a boy for a year, and after we ended, he is what made me spiral downhill. He would ask me things like, "When is the baby due?" and just be plain mean about my weight. Having already struggled with it all my life, I broke down.

I truly wish that we as a society wouldn't care what people said or thought about us, but truth be told we will. I don't know a single person who if called "fat" or "ugly" wouldn't have their feelings even the slightest bit hurt. We value our outer appearance way more than the inner beauty, and at many times are our worst critics. I personally am in a constant battle with myself.

I try so hard to feel beautiful, by spending hours doing my hair and makeup, and picking out outfits, and yet I still feel ugly. I wish that I practiced what I preached, but I don't feel like I'll ever be truly happy with my appearance. I have tried to make inner peace with myself, but I cant.

When you are your own critic, everyday is a struggle. I literally can't leave the house with just a bun and sweats on, I have to get dolled up. Even when I am all dolled up, I still feel utterly disgusting, and hate myself. I hate everything there is about myself.

I think it's a beautiful thing when someone is completely content with their self. Confidence and contentment are extremely hard to come by at any age, but I feel as if it's even more difficult for those still maturing. Not everyone is going to love your appearance, so you have to let it go. Be happy for yourself, and your inner beauty will shine. I'm still trying to find mine, and once I do, I'll finally be at ease.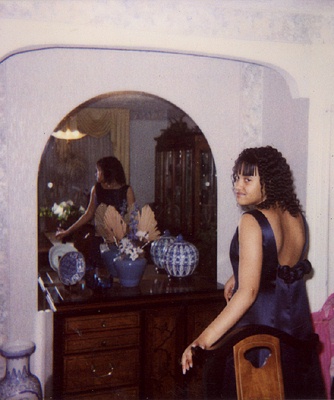 © Heather R., Philadelphia, PA