My Year in Review
May 8, 2011
As I've thought about my freshmen year at GVHS, I have realized that I have learned a lot more than just science, math and English. Our talented teachers have not only taught us about what was required for the core test, but also about lessons that we will be able to use for the rest of our lives; the first being that of service.
We are so lucky that service is a big deal at our high school! I've learned that doing an act of service doesn't always have to be a huge project. I've realized this year that saying "Hi!" to someone you see in the hall really can have an impact on that person's day. I'm sure many of us have heard about the man throwing starfish from the shore back into the ocean. Another man walking by and asked why he was spending so much time throwing each individual starfish back into the ocean. There were so many; he couldn't possibly make a difference. The man continued to throw the starfish back into the ocean and answered, "yes, but it made a difference for that one." Like the story with the starfish, we may not be able to change every person's life, but we most certainly can make a difference. One person at a time is all it takes to have an impact. Another thing pertaining to service that I have recognized throughout this past year is that people are pretty willing to serve others, but also want to be recognized for their 'hard work'. Throughout this year, I've learned to serve because I want to, and not because I have to. I also learned that I don't always need to be commended for everything I do, even though it sometimes is nice.
The second lesson I've learned is that 'popularity' means something different to everyone. This year, my definition of 'popular' changed. You don't have to be the sports captain, smartest in the class or the girl with the most Aeropoastale clothes in her wardrobe to be popular. The people who are most popular to me are those who are nice to everyone. It doesn't matter if they know you or not, they will say "Hi!" or complement your outfit as they walk by. These people are some of the happiest people I've ever met. Some of the people I look up to the most are the crazy, friendly boys and girls that just like to have a good time. They are the 'popular' ones to me.
Last of all, I have learned that you don't have to be a member of the student council to be a leader. There are so many activities in our every day life that require leadership. Whether it's being an example by always being prepared for class or standing up for students that get picked on, it takes leadership qualities to accomplish all of this. I recognized this year that being a leader isn't always easy. We all have people that we look up to, and whether we recognize it or not, we all have someone who is looking up to us. It is my sincere hope that I will always strive to be the best I can be. As I am anticipation opportunities where I can be an effective leader, I hope that I may also be a cooperative follower when appropriate.
This year has been truly incredible! With all its many ups and downs, I'm grateful for every minute of it. These lessons that I have learned are priceless. Who would've known that so many important lessons could be taught in a small town high school to just a bunch of rowdy freshmen? My freshmen year at GVHS has been a truly wonderful experience! While I am preparing myself for even greater things to come, I hope that I might be able to really focus on applying these lessons in my everyday life.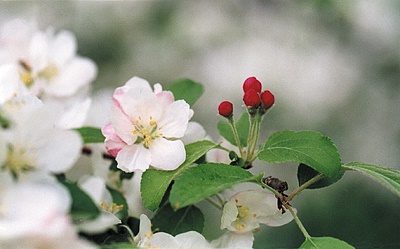 © April P., Newark, DE