The Little Black Line
May 3, 2011
Fingers fly over the keyboard, letters form into words, words into sentences, and sentences into a beautiful creation. Then it happens. The flow of words stops abruptly, replaced by that little blinking black line. Writer's block, the author's worst nightmare, has struck again. I looked around expectantly, as if an amazing idea would magically fly into my head and I could resume working again.
Darn it, and I thought I was doing so well. The line continued to flash, mocking me by throwing my lack of inspiration in my face. I didn't know what it was called, all I knew was that I wanted to kill it, but technically that would have been impossible.
After wandering through the house aimlessly, I returned to the computer, only to find line still blinking and no words forming at my fingertips. I was positive that ideas were floating around somewhere; and it was my calling to find them. Somewhere between imagining myself strangling that line and skipping through my brain looking for words to type I must have fallen asleep, because when I looked at the clock it was two hours later. The line continued to stare at me blankly. I frowned at it and just as I curled my hand into a fist to punch the screen an idea popped into my head. I typed furiously and smiled, the reign of the little black line had finally come to an end.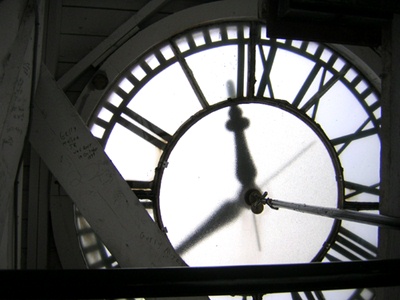 © Tatyana Z., Norwood, MA