Breathe
April 28, 2011
It was February 17, 2008. I was only a kid, but I fought with my mother all the time. Over even the silliest things. Bickering at each other, constantly. At twelve years old I guess it was a natural stage. Little did I know, I was taking my family for granted and I never seemed to enjoy the little things.
Mom was an alcoholic, she would drink and drink and drink...
and I would ask her why? "Well my dear, when your troubles are as big as mine, you need to do something to get your mind off of it all". How could you possibly put that much stress on a twelve year old.
That night on February 17th we went to the toy store and she told me "Buy whatever toy you want, and whenever you have troubles or worries talk to it. Don't be like Mommy and use alternatives." And so I bought a doll, and named her Lucy.
The car ride home was one big argument, I would yell at my mother and say "Why, why do you drink? I hate you!"
She looked over at me, in a glimpse and before you knew it, in the blink of an eye...we were in a car crash. One of the worst accidents I've ever whitnessed.
Mom was in the back of an ambulance, and I was sitting in the middle of the road with a police officer, staring at the car that we once had but was now gone. I rocked back and forth and told the man "This is all of my fault". I squeezed Lucy tightly in my arms and cried.
The officer eventually asked me if my mother was intoxicated, I looked into his eyes and said "Sir, nowadays I can't even tell when mother is drunk or not". I could tell by the look in his eyes that those few words had made a huge impact on his life from then on out, it was a message from God above.
My grandmother showed up in the middle of the street and explained to me how she got a call from the hospital, luckily my mother remembered grandma's phone number. Which meant that she was still alive. I felt my heart skip a beat, and I said in an utter despair, "Is she going to die?". My grandma looked at me briefly and said "Elizabeth, I don't know. But right here right now we are going to pray to God and thank him for everything". In my mind it made no sense, why would I thank this man for everything? My entire future was in hands and I just had to trust him. We prayed and cried together. Then Grandma took me to the hospital and fortunately my Mother was still alive and the doctors said that she would be ok.
I went home and didn't sleep at all that night. But days eventually passed and mom finally came home. She took classes and went to rehab. Today we get along very well and she is sober. And as I sit here in my room, typing this story, two years later...I hold Lucy tightly in my arms and remember that whenever I need to talk to someone I have her and I have God.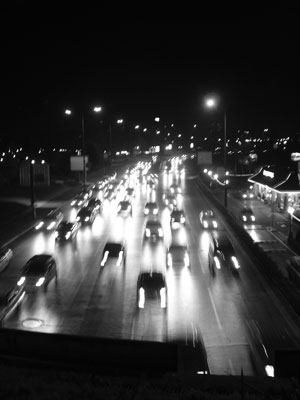 © Marietta S., Pleven, Bulgaria