Leather Smell
April 6, 2011
The smell of leather is the single best smell in the world. Not the leather that you find in stores, but natural leather; leather that has been pounded by a hammer with human hands. The smell is rustic, old, and overwhelming natural. Best of all though, that smell transports me to my grandparent's home. My pawpaw had a small room to the right side of his house which was his workroom to make leather goods. Going into the room you wouldn't think that it was a workroom of any sort. Wooden creates spiraled about, newspaper strewn everywhere, and broken mismatched items that were going to be fixed "someday" laid on top of oodles of patterns. Yet on closer examination you could see his tools; scissors to cut through the hardest of leathers, a sewing machine to make detailed stitches, and a multitude of different stencils to engrave prints on the leather. My favorite was always the butterflies, roses, and unicorns.

When I was little he used to take me down into that room. He'd sit me on his lap, and start working on his latest projects. We'd work until Mom came to pick me up after her shift at the textile mill. Sometimes we'd make a purse decorated with flowers all around it. Other times it would be a gun holster, adorned with motorcycles and flames. Despite what we made the process was always the same. He'd start by drawing out the layout of the leather on cardboard. Then cut the leather off the print, and chose which designs to put on the material. He'd let me hammer (with his help) the stencils onto the thick leather. Sewing the leather together was always the most detailed part, and the machine was so loud that I'd cover my ears playfully. He'd look up from his work and smile at me, usually making a funny face at the same time. When he took the leather off the machine, he'd finish it up by dying the edges and the designs.

Pawpaw never charged much for his goods, but everyone wanted them. Even after he died we still had people calling us asking if he could make them new items. He loved what he did though, and this inspired me to always go for my dreams. He could have been a great artist. He was amazing, but growing up he had a hard life. His father was a drunk, and his mother did the best she could but he was the one who took care of his three younger siblings. Often times he wouldn't eat lunch just so they could eat. Pawpaw might not have ever been able to go for his dreams, but he worked hard so I could. When I think about all he went through, I know I have to be a great writer to honor him.

My favorite thing he ever made was a small purse for me. If you look at it today it's easy to see it was clearly made for a four or five year old girl. It's barely bigger then my hand. On the front it is adorned with a silver oval buckle, red flowers with yellow centers, green grass around them, and yellow butterflies. The strap is very thin, but is braided toward the bottom, and my name is spelled on the hill of the strap. It's very easy to see with the bright colors it's decorated with, how much love went into it. The best part of it, is when I stick my head inside of it, I can still smell that old fashioned leather scent.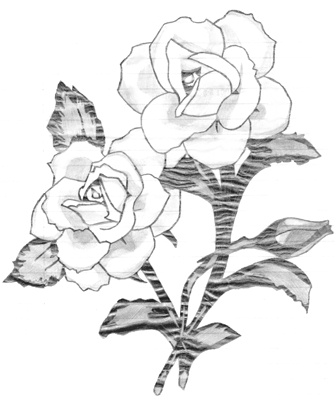 © Christy P., Providence, RI