Never Ending Pain
April 8, 2011
My never ending pain is only a nightmare that just won't go away.
I can still feel his heartbeat from when i sat on his lap when i was five. He wrapped his arms around me as if he would never let me go.
She came in with a policemen in front of her.
"Sir you need to come with me"
I never truly understood why he was leaving me. My daddy, my friend, now someone I'll never see again.
She held me tight so i wouldn't run out. I remember the tears streaming down my face.
"Momma wheres daddy going?"
She never replied.
" Everythings okay not my sweet baby girl"
Five years down the road. I'm older,bigger and I've forgotten him.
Coming home one day momma says, "remember your father he's back again would you like visitation with him?"
Falling on my knees thinking off all the good times we once had.
Over the weekend I saw him but never hugged him almost like i was scared. I was indeed afraid of him. He hurt my mom and what if could hurt me?.
After a few months we saw him regularly. He never seem to be there he left til all hours at night, and smoked in the bathroom whenever he had the chance. When he was there he was touching my hair and rubbing my face.
I wanted to go, so I called my mom.
"Mommy he's smoking in the bathroom and it's not a cigarette"
she said
"take it easy one more day with him you'll be okay"
Three days after Christmas he saw us then he left. Never saw him again.
Now I'm older with scars of memory linger in my head of him. Nightmares of him kept coming. I found out the truth and it's that I was scared of him. His look, his hands, his facial expressions.
In 2009 now I had a nightmare he was coming back. Little did I know that dream would come true. He showed up at the door, and I froze. I couldn't scream nor talk i was frozen in the moment.
His long hair blew in the wind and i felt the tears pouring down my face.
My brother came out and said,
"Get away"
Momma must have heard him cause she ran our way.
" Call the police now!" she said.
Instead of calling them I called my friend.
It can't be he came back again? what does he want from us? why can't he go away?
I wanted nothing to do with him, I was scared to death.
One year later I'm waiting for him to come around prepared for when I'm twenty. His favorite number must be five because he comes back and always leaves again.
He's my nightmare a never ending pain.
When he comes back again I'll be ready to send him away. My never ending pain is a nightmare that won't go away.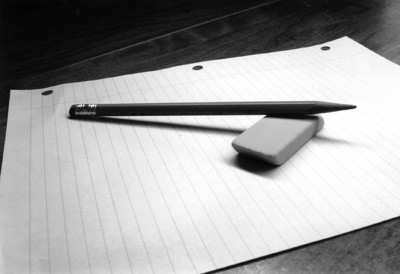 © Michael H., Mildford, CT