Thank You Alateen
March 17, 2011
I recently entered a major milestone in my life—getting my learners license. This accomplishment has prompted me to think about how blessed Alateen has made my life. Before I entered the program, I remember thinking that I would never reach high school. I recall thinking that I would either be transferred to a school for teenagers with "specific needs" or that I simply wouldn't survive this long. I have battled with depression and mental illness for a large portion of my life. Living with alcoholic relatives made it worse, and multiple times I thought I could no longer take living this pathetic existence. Before the program, I wouldn't go to school. I couldn't handle the groups or people, or that fact that they knew I was affected by alcoholism. I would seldom leave the basement of my house, and my emotions were out of control. My life was spiraling out of control. I am glad to say that this has changed.
I entered Alateen at 13 years old, and over the past two years it has given my life a complete reconstruction. Through this program I have been given self confidence and self worth. I have learned that I am an individual with endless potential, and I have learned to speak up, and reach out when I need to. I have been blessed by the amazing people that I have met. They opened themselves up to me, so that I could find peace and happiness within myself. This program has been a gift not only to me, but to my family who have expressed that they see a definite change in my attitude and the way that I am living.
I would like to say thank you to anyone and everyone involved in Al-anon and Alateen. Without you I wouldn't be where I am today. Thank you for bearing with my through the tears, and the phone calls, and thank you to all those who submit literature, hold or held service positions, and those who attend meetings. This program would not exist without you.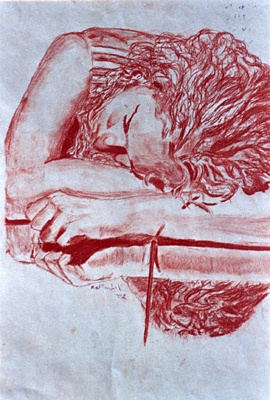 © Mark S., Kannapolis, NC