The World Through My Eyes
March 15, 2011
My mind drifts in and out, between life and a dream. My body, hungry for warmth, absorbs the comfort of the darkness before dawn. My ears grasp the silence of serenity. I breathe in and out. I am asleep, and only the creations of a dream world can encircle me now.

A slow but steady sound floods my senses, tying me to the daybreak. I feel my chest rise and fall as my lungs take in a cool, brisk breath of the air that surrounds me. My muscles plead with my body, but eagerness for the day lifts me from my bed.

I am tossed into an ocean of people. Thousands of bodies form around me in all directions, thousands of distant conversations intrude onto my thoughts. Countless other souls trail beside me, yet the only form of life I can truly feel is the consistent thump in my own chest. As my body slumps over a cold, wooden desk, my mind falls victim to such mundane routine. I begin to daydream; I lose control of the thoughts swirling around in my head. My hands work steadily with my pen, leaving behind a lined paper trailed with lines of poetry, dedicated to another's heart. I feel my pulse quicken as my eyes take in my own blue inked verses. A sudden sound startles me, reminding me of my surroundings. I close my notebook and watch the clock tick the time away.

A thunderous, ungainly bus slows to a stop, and I climb down and plant my sneakers onto the well known piece of earth. The comfort of familiarity fills my chest as I begin to travel down the gravel road. Rocks crunch beneath my shoes as crisp, golden leaves dance through the wind. I feel the dirt beneath my feet, plagued with patches of vibrant green grass. I admire the birds above me, flying so freely. It is at this moment that I feel one with nature; I feel a part of the universe that swallows me.

I arrive to my house, a carefully constructed home filled with memories, some good, and some bad. I take a deep breath, pulling air in and out of my lungs thoroughly, exhaling all of the day's weight. Music dances through the room, calming my body and exfoliating my senses. I feel my mind letting go, as lyrics take over my conscious.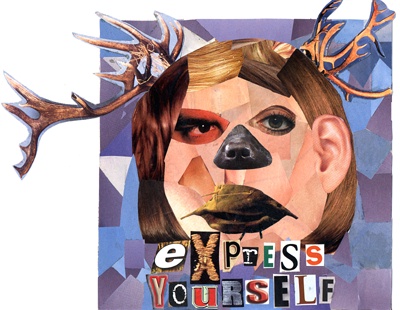 © Nate W., Arlington, IA