You wont know til they're gone
March 9, 2011
Last year on Memorial Day a close childhood friend committed suicide. He didn't feel like his life was worth living. He had everything....perfect grades, nice car, a barbie doll for a girlfriend. But even though he had everything he still didn't feel loved. He felt lost, scared, but most of all, alone. So he Hung himself.
His grandparents found him about a half hour later. By the time the EMS got there it was to late. He was gone. Leaving everyone who ever loved him behind.
All of this because nobody cared enough or was to wrapped up in their lives to even notice something that was wrong with him. I am telling you this because more and more kids everyday are being bullied and feel abandoned. Over half of teens deaths are suicides. That's more then car accidents and gang related shootings put together.
Lets try and put a stop to this. Lets make one new friend and listen to someone who needs to be listened to. Lets make this world a better place. But most of all lets keep those kids alive. Because they too, also have hopes and dreams just like you do.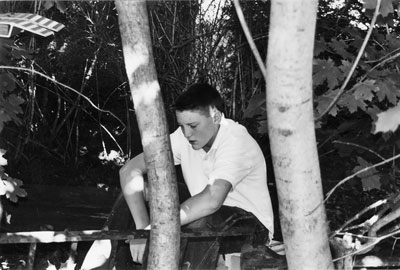 © Dillon O., Pompton Plains, NJ